Apple has begun sending out invitations to the opening keynote of its Worldwide Developer Conference. Better known as WWDC, the annual five-day event attracts thousands of software developers from the world over to learn about the latest updates to Apple's iPhone, iPad, Mac and Watch software.
The biggest draw for consumers, however, is the opening keynote. Hosted by company chief executive Tim Cook, this year's presentation takes place at 10am local time (6pm BST) on 5 June at the McEnery Convention Center in San Jose, California.
Unlike invitations to previous Apple events, the one for this year's WWDC does not seem to give any clues about what new products the company intends to announce. Instead of a tease of new hardware, the invitation shows a top-down view of people working, socialising, collaborating or walking from one place to another.
A message on the invitation reads: "Technology alone is not enough. Technology must intersect with the liberal arts and the humanities, to create new ideas and experiences that push society forward. This summer we bring together thousands of brilliant minds representing many diverse perspectives, passions and talents to help us change the world."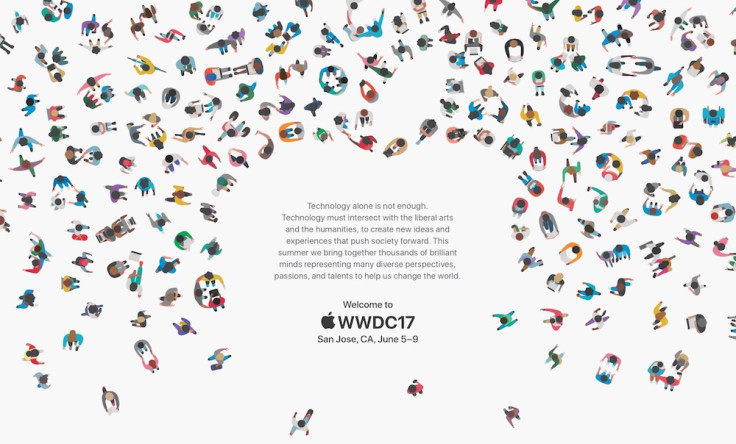 New software
As has been the case for several years, Apple will use the opening 90-minute keynote to show off new versions of its various operating systems. We will likely see iOS 11, watchOS 4. macOS 10.13 and tvOS 11 for the iPhone, iPad, Watch, Mac and Apple TV respectively.
Apple will talk us and the developers in attendance through a range of new features for each software suite, and in all likelihood each will receive small visual enhancements, too. Some features will remain secret until the software becomes available to consumers later in the year, after several months of testing by developers and members of the public who sign up to Apple's beta programme.
iOS 11 is claimed to include a new social network created by Apple. It will allegedly have similar features to Facebook, Snapchat and Instagram, with a focus on giving Apple users a way to share video taken on their iPhones and iPads.
We are unlikely to learn too much more about the various software updates until Apple shows us on the day, as history shows new hardware leaks far more often (and comprehensively) than software.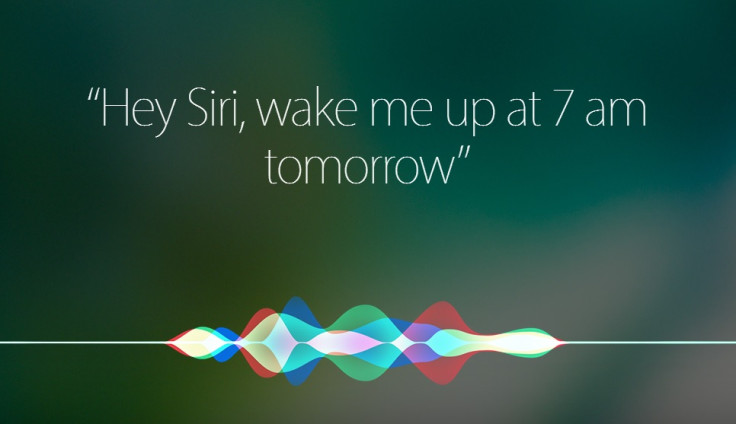 New hardware
This is where things get more interesting, as a number of new gadgets are expected to be revealed by Apple during the WWDC keynote (or quietly added to the online store later that same day).
Chief among which is the so-called 'Siri Speaker', Apple's rumoured rival to the Amazon Echo and Google Home. The Siri Speaker is expected to bring Siri into the living room, offering a way to interact with the virtual assistant with voice commands. The speaker is tipped to boast higher sound quality than the Echo and Home, and will act as a way to play iTunes and Beats Radio music via voice commands. It is also claimed to use Siri to control smart home gadgets like internet-connected light bulbs, locks, curtains and thermostats through Apple's HomeKit system.
Analysts are expecting big things from Apple's entry into the growing smart speaker market. Imran Choudhary, director of technology at GfK, told IBTimes UK: "With such a large consumer base already familiar with Siri, it's perhaps fair to say it's now a question of when and not if Apple decide to enter this market, or run the risk of falling behind in what looks set to be a growing category. When Apple aren't first to market they usually try to make sure they come in ahead of the existing players, which may prove trickier given how fast this space is evolving."
Choudhary went on: "From a consumer's perspective, Apple launching a 'Siri Speaker' can only be a good thing. With many consumers already part of their ecosystem, it will be a natural extension and further add to Apple's appeal. More competition will also help drive innovations and bring this technology to the mass market."
The often-accurate KGI Securities analyst Ming-Chi Kuo recently said he believes there is "an over 50% chance" that Apple will release "its first artificial intelligence product" at WWDC, and all indications point to this being a smart speaker with Siri onboard. What isn't yet clear is whether it will include a display, like the new Amazon Echo Show.
Any more hardware to expect at WWDC 2017?
The iPad Pro range is due for an upgrade, as the larger 12.2in model remains unchanged (aside from a price cut) since late 2015 and the 9.7in version is now just over a year old.
Apple is likely to add the iPhone 7's A10 processor to the iPad Pro lineup, boosting performance, and there are also rumours of a third Pro arriving with a 10.5in display, a first for any iPad lineup.
The 12in MacBook has also gone over a year without an update, and with the last two versions launching in the spring of 2015 and 2016 respectively, we wouldn't bet against a third -generation MacBook arriving at WWDC, or very soon after. Our advice would be to hold fire if you are thinking of buying one.
The same goes for the iMac and Mac Mini, which are both well overdue an update, but Apple doesn't traditionally launch new desktop Macs at WWDC; they will likely come later in the year.
The iPhone SE is the same age as the 9.7in iPad Pro, but a recent increase in storage suggests a 'proper' update won't happen just yet.