Bye-bye petrol? All Volvo cars to be electrified by 2019
Swedish carmaker also says five new all-electric cars will arrive by 2021.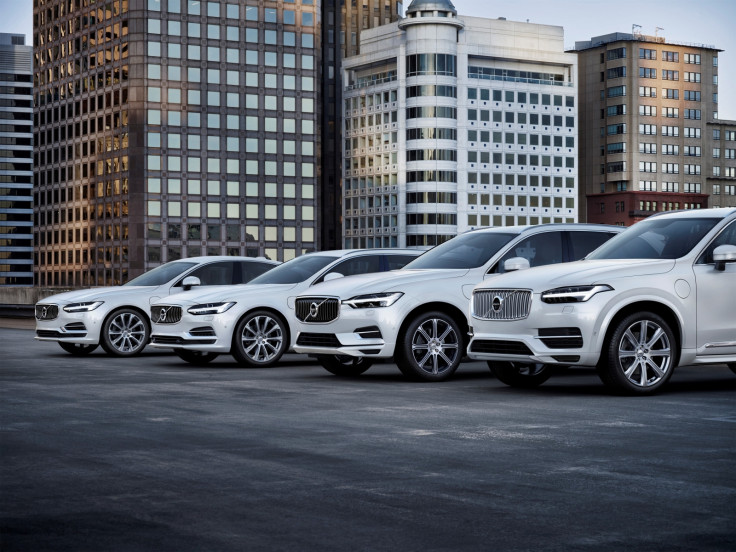 The death of the petrol car is edging closer, as Volvo becomes the first traditional carmaker to announce that all new vehicles – built from 2019 onwards – will include an electric motor.
This doesn't mean Volvo is taking Tesla's 100% electric approach just yet, but that its entire range from 2019 will be either fully electric, plug-in hybrids or so-called 'mild' hybrids, where a petrol engine is supplemented by a battery pack.
Volvo chief executive Håkan Samuelsson said: "This announcement marks the end of the solely combustion engine-powered car. Volvo Cars has stated that it plans to have sold a total of one million electrified cars by 2025. When we said it, we meant it. This is how we are going to do it."
Electric cars sales are still dwarfed by those of petrol and diesel, but the tides are shifting quickly.
Electric already accounts for 42% of new car sales in Norway, the world's fastest-growing EV (electric vehicle) market, and later this week Tesla will begin delivering its first mass-market electric car, the Model 3.
Volkswagen Group is preparing to enter the electric car market by the end of the decade, Jaguar will begin selling its electric I-Pace sports utility vehicle in late 2017, and BMW is said to be revealing an electrified 3-Series, the company's best-selling car, in September.
The Swedish company will launch five fully-electric cars between 2019 and 2021, two of which will fall under the firm's new Polestar performance division.
Samuelsson added: "This is about the customer. People increasingly demand electrified cars and we want to respond to our customers' current and future needs. You can now pick and choose whichever electrified Volvo you wish."
As tradition carmakers begin the transition to electric, analysts are starting to wonder if Tesla will maintain its early lead. Michael Muders, portfolio manager at Union Investment, told the Financial Times: "I think that it's going to be pretty tough for Tesla to keep a position in this space. The empire is going to strike back."
© Copyright IBTimes 2023. All rights reserved.