London's lampposts turned into electric car chargers could solve city's pollution problem
Ubitricity adds car chargers to dozens of street lights across West London.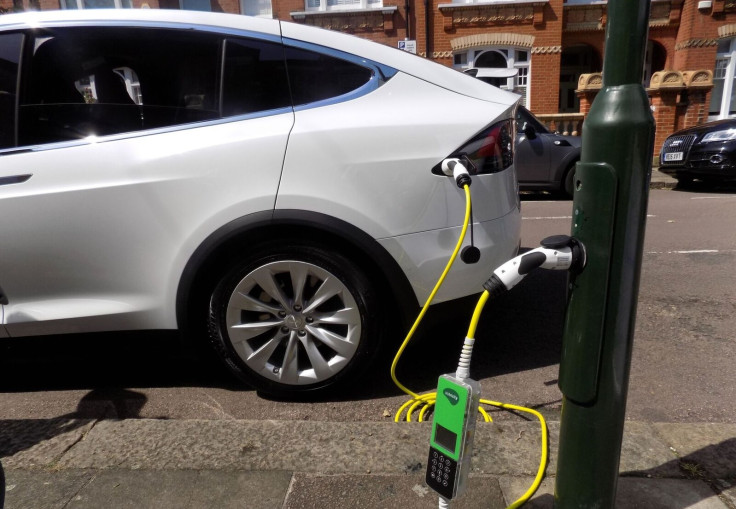 Dozens of London lampposts have been fitted with electric car chargers by Berlin company Ubitricity to celebrate National Clean Air Day.
The chargers, which use the same design as regular public sockets, have been installed in street lamps across West London, including in Hounslow, Richmond, Westminster and the Royal Borough of Kensington and Chelsea, as well as Twickenham and Barnes.
Ubitricity also announced the opening of a new London office, set up to expand the business outside of its native Berlin and help tackle London's air quality problems. The chargers are designed to fit inside the casing of regular street lights, sitting around two feet above the pavement and within easy reach of an electric car's charging socket.
The initiative echos plans published by BMW in 2015, which used a system called Light & Charge to fit car chargers to roadside lampposts.
Concerns from residents about additional 'street clutter' created by installing regular chargers has been a hurdle preventing more widespread electric car adoption, said Greg Edwards, transport planner for Hounslow.
Edwards explained: "We turned to Ubitricity for its solution, which utilises street lights, because it addresses many of these issues. Because the technology can be retrofitted into existing street lights, we can avoid adding unnecessary street furniture to residential streets...we also avoid any associated civil work, which subsequently reduces installation time and overall cost."
Ubitricity's website says the chargers are rated at 4.6kW, which falls between the 'Slow Charging' (up to 3kW) and 'Fast Charging' (7-22kW) categories recognised by Zap-Map, a service for finding nearby car charging points. "As we're complimenting conventional charging infrastructure by a 'low power, low cost' solution, this is what suits most of our use cases", Ubitricity says.
Chargers with this amount of power are generally recommended for overnight recharging, rather than being used for 40-60 minutes at a time, like the 120kW Tesla Supercharger network.
"Poor air quality is one of the biggest issues facing London," said Peter Buckwell, Richmond Council Cabinet member for highways. "We need to do everything we can to cut vehicle emissions...I hope that as we continue to roll out more charging points, even more residents will start buying electric cars. They aren't just good for the environment, they are also good for the pocket."
© Copyright IBTimes 2023. All rights reserved.