Fresh clashes have led to more deaths in Egypt as demonstrators took to the streets in the wake of the midweek bloodbath when troops cleared pro-Morsi protest camps.
In Cairo as Friday prayers ended, thousands of supporters of ousted president Mohamed Morsi converged on Ramses Square in defiance of the military-imposed state of emergency.
Police blocked roads leading to the square, and violence broke out, the BBC reported.
There were reports of fatalities but an exact number is unclear. Reuters reported that 50 people were killed in protests in Cairo, according to security officials.
"A lot of casualties are being ferried out from the square on bikes and scooters. I've seen several people who have been shot through the head," BBC Middle East editor Jeremy Bowen said.
The Anti-Coup Alliance, an umbrella group including the Muslim Brotherhood and other Morsi supporters, told al-Jazeera that at least 25 demonstrators were killed and 100 wounded in fighting with police in Ramses Square.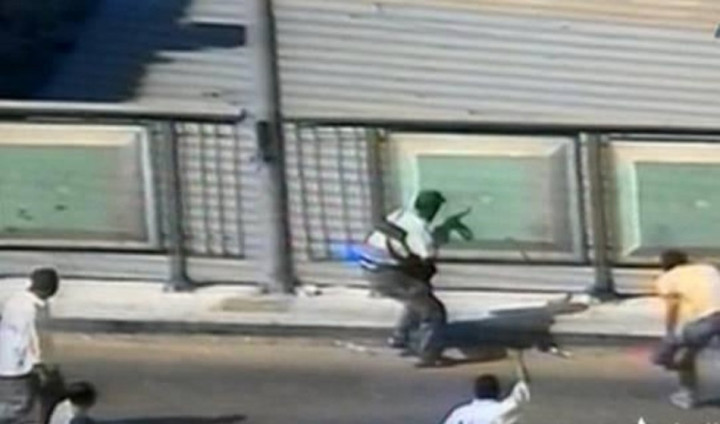 Demonstrations and violence were reported also in other cities.
At least eight protesters were killed in the city of Damietta and another four died in Ismailia, noth east of Cairo, Reuters reported.
In the city of Tanta, about 100km north of Cairo, security forces were firing tear gas at demonstrators hurling stones, al-Jazeera reported.
Demonstrators were responding to the Muslim Brotherhood's call for a "Friday of Anger", following the deaths of at least 638 people on Wednesday when riot police backed by armoured vehicles, snipers and bulldozers smashed two sit-ins in the capital.
Reporters described a very tense atmosphere in the build-up to renewed protests.
Streets were deserted and a heavy police presence was seen patrolling the areas around state buildings.
Military vehicles have been deployed in central Cairo and checkpoints with barbed wire were set up.
Tahrir Square, the symbolic place of the Arab Spring unrest, was under lockdown.
The government has authorised the use of deadly force against protesters targeting police and state institutions.
READ:
Egypt Morsi Clashes: Obama Cancels Joint Bright Star Military Exercise [VIDEO]
Egypt: Giza Governorate Building on Fire as Cairo Braces for More Pro-Morsi Protests
Egypt Morsi Crackdown: Shell, GM and Electrolux Shut Offices and Halt Production
Egypt Morsi Crackdown: Expect Severe Financial Market Deterioration Through To 2014
Egypt Crackdown: Vice-President Mohamed ElBaradei Resigns over Deaths
Egypt Morsi Protest: State of Emergency as Death Toll Soars [VIDEO]