Caitlyn Jenner stunned the world when she boldly declared: "For all intents and purposes, I am a woman" during a highly-publicised interview with Diane Sawyers. But one person who said he knew the day would always come is David Hasselhoff.
The former Baywatch star, who has been friends with the ex-Olympian revealed he has known Caitlyn Jenner wanted to be a woman for 30 years.
Speaking to Heat Magazine, the 62-year-old star said he was perplexed in the 1980s when he learned that the athlete-turned-reality star, formerly known as Bruce Jenner, had begun taking female hormones.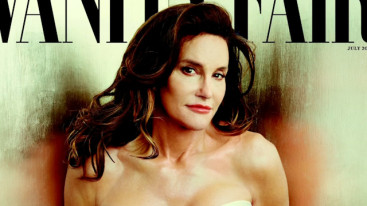 "I knew Bruce 30 years ago when he had his first operation," he said. "He's always been a 'guy' but when he had that first surgery, it was kind of the talk between all of us.
"We were like, 'What?' We couldn't figure it out, because he was such a good-looking guy. We were like, 'Why would he do something like that?' Now we know.''
Jenner unveiled her new identity on the July issue of Vanity Fair magazine. In the cover image captured by renowned fashion photographer Annie Leibovitz , the 65-year-old star sports a cream corseted bodysuit alongside the headline "Call me Caitlyn".
Before the transition, she told Sawyer that she had battled with the gender issue for decades but finally found the courage to take the first step to becoming female in the 1980s. But she stopped taking the hormones when her relationship with ex-wife Kris Jenner, 59, started to get serious.
She explained: ''I kind of downplayed it. I feel like in a lot of ways, when you loves somebody, you have a tendency, you don't want to hurt them. I probably was not as good at saying, 'This is really down deep in my soul and I don't know if I can go any farther like this.
''It was tough on her. You see your husband, I get that. I understand... Kris is a good woman. I've got no complaints with her. She's a good person.''
In her first interview Jenner admitted that her decision to transition later in life had been spearheaded by her fear of lying on her deathbed with regrets.
"If I was lying on my deathbed and I had kept this secret and never ever did anything about it, I would be lying there saying: 'You just blew your entire life. You never dealt with yourself,' and I don't want that to happen," she admitted.
And its looks like Jenner can still count on Hasselhoff's support. ''I'm glad to see that he's finally addressed it... I think it's cool,'' he said.