Caitlyn Jenner has revealed she is ready to quit the Keeping Up with the Kardashians over her feud with ex-wife Kris Jenner, as she battles persistent personal self-loathing.
The former Olympic gold medallist turned trans reality TV star made clear that relations between the couple — who are biological parents to models Kylie and Kendall Jenner — have hit an all-time low.
The breakdown in communication follows the release of her tell-all book, The Secrets of my Life, which lifts the lid on her transition from Bruce Jenner to Caitlyn, as well as life with Kris and the Kardashian clan, in terms the family have tried to dismiss as "made up".
Speaking to The Sunday Times, the 68-year-old said: "You want to know how Kris feels about me?"
"The middle finger. As of right now, I don't see myself doing that show any more".
This re-assessment follows an admission that has always been "struggling" to maintain worth within the family, believing that the physical and emotional pain of the transition has become the only way she can "feel anything".
Writing in Secrets of my Life, she mirrors this belief, claiming "I deserve the pain."
"I deserve it because of who I am ... I hate myself with each passing day and take pain not only because I think I deserve it, but because maybe it's the only way I can feel anything at this point in my life."
Panic attack
The Sunday Times interview further sees her recall a panic attack after undergoing a 10-hour face operation: "All of a sudden my heartbeat went crazy and I thought, 'Oh my God, what the hell have you just done?'
"I sat up, told the nurse, turn on the TV. I just had to have noise, something to distract where my head's going."
Caitlyn previously stated that the early stages of her facial transition procedure in the 1980s still stand "the longest duration of pain".
Work to begin removing her beard involved having a needle stabbed her all over the face, for three hours at a time, over a period of two years.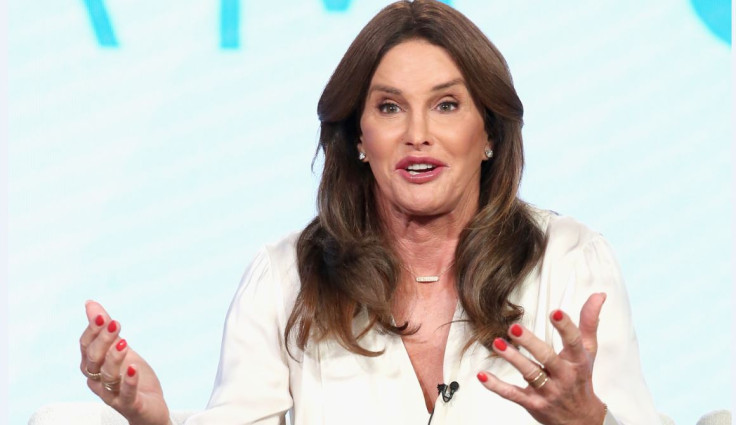 However, despite this battle, Caitlyn added that she ultimately completed the "final" gender reassignment surgery because she felt she had "no special gifts or use" for her penis anymore, making her "tired of tucking the damn thing in all the time."
"But a person that goes through that is no more a woman the day before surgery than the day after the surgery," she continued.
"You know, for me, it was just something I felt I wanted to do, so I did it".
---
The Samaritans provides a free support service for those who need to talk to someone in the UK and Republic of Ireland. Visit Samaritans.org or call 116 123 (UK) or 116 123 (ROI), 24 hours a day, 365 days a year. Visit this website to find a support phone number in your country.
The Cybersmile Foundation offers a free helpline for people affected by cyberbullying, whether directly or indirectly. The helpline is available worldwide on +44 (0)800 783 1113.
If you or someone you know is suffering from depression, please contact a free support service atMind.org.uk or call 0300 123 3393 (charges apply).