The Kardashians are reportedly livid following revelations about the famous family in Caitlyn Jenner's new tell-all book, The Secrets Of My Life.
The memoirs, in which the Olympian – formerly known as Bruce – opens up about her transition to becoming a woman, allegedly also include shocking claims, which the family feels represents them in bad light.
While Caitlyn had pledged to offer a candid insight into her life before and after undergoing gender reassignment, the Kardashian matriarch and ex-wife of the reality TV star, Kris Jenner, also comes into the discussion.
Caitlyn, married Kris as Bruce Jenner in 1991, but the couple divorced 24 years later in 2015.
According to Mail Online, the I Am Cait star has alleged that Kris was always aware of her ex-husband's desire to dress as a woman. The book also claims that the so-called "momager" tried to "suppress" the sports star's "true self", contrary to Kris's claims she had no inkling about her husband's wishes.
It reportedly includes claims about Kris's first husband Robert Kardashian's defence of OJ Simpson during his murder trial. It suggests that the lawyer allegedly knew that Simpson was guilty of murder, but continued to support his defence team regardless.
During a car ride with Jenner, Robert Kardashian, who died in 2003, allegedly said: "I would've been OK with it if they had gotten him in the first trial."
Caitlyn goes on to write that Kardashian doubted his best friend and client's innocence, adding: "The implication was obvious that he believed OJ was guilty."
Sisters Kim, Kourtney and Khloe are said to be outraged that Caitlyn has spoken out about their late father and his involvement in what was dubbed the trial of the century.
It's also the latest public attack against their mother following the 2015 Vanity Fair interview in which Caitlyn was accused of being disparaging about Kris as she went public with her transition.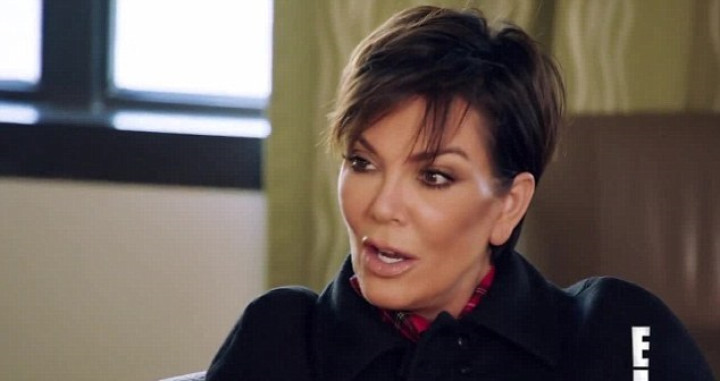 The apparent betrayal has reportedly resulted in an even bigger rift between the siblings and their step-parent, following reports that they are barely talking to her after being left in the dark about the contents of the book.
"They are upset," a source told Us Weekly. "This is the last straw. They're tired of being caught off guard.
"They want Caitlyn to be happy and share her experience, but they also wants her to be sensitive to Kris."
"They feel completely betrayed,' the insider told InTouch. 'Kim, Khloe and Kourtney have stopped talking to Caitlyn. As far as they're concerned, the relationship is done. She 's dead to them."
Kris has been described as "ballistic", accusing Cait of selling out her family to sell her book. "She's sworn that she will never forgive Caitlyn," said the source.
Frozen out by family
The latest claims come after Cait recently revealed in the media that she had undergone gender confirmation surgery but had not discussed her plans with her family. Earlier, the 65-year-old said that she felt frozen out by the family, and felt that they had drifted apart since she transitioned.
Sharing her concerns that her family have drifted apart, Caitlyn told Khloe on Keeping Up With The Kardashians: "I just really feel like over the last year-and-a-half we certainly have grown apart. Day after day after month after month, nobody calls, nobody checks in. Just, 'Hey, how are you doing?' I haven't gotten that phone call from anybody.
"You can't help but sit there and think, 'OK, is it because I transitioned? They don't like me anymore?' I want to know what I did wrong, what I didn't do wrong, what I did right, and move forward," Caitlyn adds.
However, Khloe countered the claims, suggesting that Cait had excluded them from her life leaving them to find out about in the press. "All these life decisions and she hasn't involved anyone but her new friends," said a source.
The Secrets of My Life is expected to debut on 25 April.