Calais Jungle refugees turned away after being promised relocation by French authorities
The French president said he will move 10,000 migrants to centres across France.
French authorities have been turning away Calais Jungle camp refugees who agreed to be relocated to reception centres elsewhere in France because of a lack of space, IBTimes UK can reveal. French authorities announced that the camp will be shut in the coming weeks, though they stopped short of issuing a date for the closure.
President Francois Hollande visited Calais in northern France last month after laying out plans to close the camp which houses at least 9,000 refugees in the port city.
The Jungle has been the source of much controversy as refugees, predominantly from war-torn countries in Africa and the Middle East, have endured its squalid conditions in the hope of crossing the border and entering the UK in passing lorries, which has resulted in a number of deaths.
France plans to relocate those living in the Jungle to centres around the country known as centre d'accueil et d'orientation (accommodation centres, CAO), where refugees and migrants are told they will be able to apply for asylum. Those who are not successful will be deported.
Prefecture confirms spaces for refugees 'a problem'
However, IBTimes UK discovered that hundreds of refugees, having agreed to abandon their UK dream and leave the camp at the risk of being eventually deported, have been turned away by officials of the Préfecture de région Hauts-de-France and sub-prefecture of Calais because the authorities are unable to provide spaces in the CAOs.
Abdul, an Afghan in his twenties who spent up to five years in London has been deported and is now back in France again, living in the Jungle. He explained: "The buses are coming every three days. There are between 80 and 120 people standing all night outside, but because only one bus is coming and it has spaces only for 36 people, dozens of people are turned away and the rest of the people go back to the Jungle. Maybe they'll wait for another bus."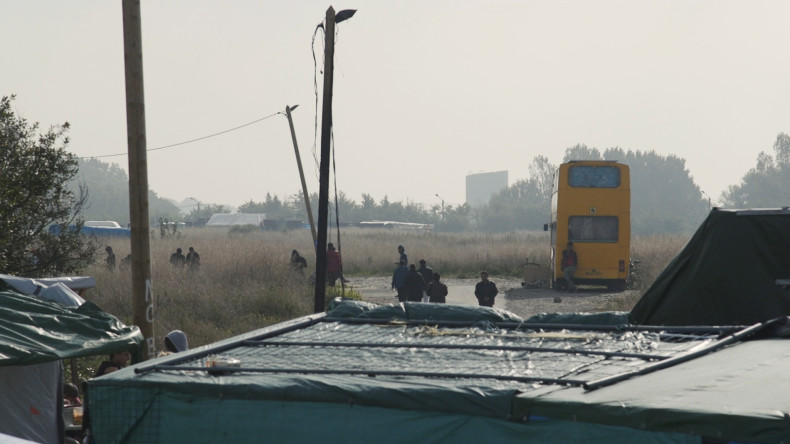 On condition of anonymity, a long-serving volunteer – who helped with construction of the new women's centre – said: "It's chicken and egg all the time. The French authorities want people gone from here but they have nowhere for them to go."
Unable to comment publicly, an official at the prefecture speaking to IBTimes UK on condition of anonymity confirmed that authorities were struggling to find enough space for all the migrants and refugees who agreed to leave as part of the three weekly departures.
"We are facing this problem right now: we have many more migrants volunteering than there are available places," the official, who asked not to be named, told IBTimes UK. "These are migrants who have accepted to leave the Camp de La Lande to re-join one of the CAO throughout France".
The official confirmed that, at government level, Interior Ministry Bernard Cazeneuve and Housing Minister Emmanuelle Cosse "have appealed to every French prefecture to free up new places – with the objective of proceeding with the complete dismantling of the campement de la lande (makeshift camp) which was announced by the Interior Ministry and by the President, Francois Hollande."
Abdul: 'They pretend to come and help but they don't help us'
Migrants and refugees, who said they had spent "all night there, outside in the cold" after having been told to go and wait for the busses near the first turning on the left, after the bridge near the camp entrance, have described the rejection as very unsettling.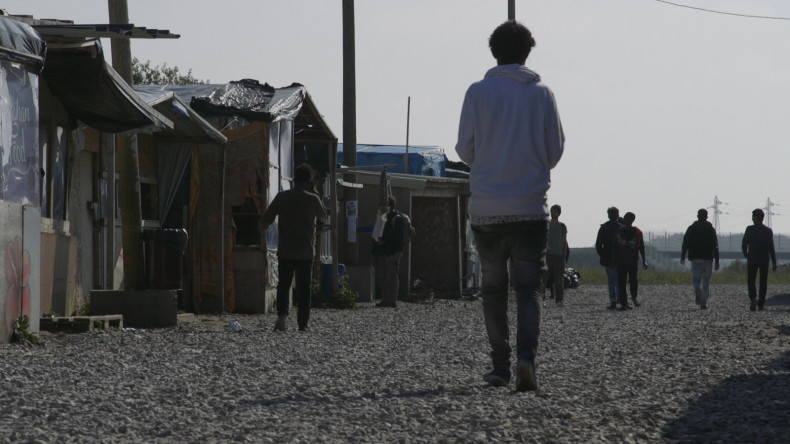 "(We) feel very bad, very angry at the government. (We) feel angry with everyone, because they pretend to come and help but they don't help us. If you go and wait for one night in the cold and tomorrow the bus only comes for 36 people, what would you do? You'd be angry too. That's why everybody is angry and desperate – there's nothing," Abdul said.
Aid workers and volunteers working in Jungle explained the main point was that most of the refugees and migrants who had accepted to leave the camp still did not want to stay in France.
"French officials come around here, telling refugees that if they agree to leave the camp and seek asylum in France, they will re-house them. They tell refugees to go and wait for the busses. For refugees abandoning their dreams of getting to the UK, accepting to stay in France and leave the camp is a considerable decision. Despite all that the government is saying, they can't even move those who want to go," Malcolm, a science teacher in the UK for 13 years who has been working in the camp for 4 and a half weeks, explained.
"We have been teaching French to adults and children to entice them to claim asylum in France and not take the dangerous option of trying to hop onto lorries to get to the UK. Kids have a very negative perception of France. They will wear I Love London t-shirts, or Liverpool University sweaters, but will always refuse to wear the French football shirt. This certainly isn't helping."
Camp volunteer: 'It's a joke. It's unforgivable'
David, an 18-year-old Eritrean orphan whose family moved to Ethiopia when he was four because of political instability and violence, explained he refuses to consider staying and claiming asylum in France because of the "abuse" he allegedly faces.
The ill-treatment, he claims, includes abuse from the police and from passengers of Thalys, the international high-speed train which links Calais to Amsterdam. "Thalys people are not good. And people in cars honk and then give me the middle finger, telling me 'f**k off'. So 60% of the people in France are not good."
In the majority of cases, refugees hoping to be resettled have packed all their belongings in a few bags and have either donated or sold their cooking equipment while some may have even given their tent away.
If or when turned away by the authorities, it is feared they may be worse off once they re-enter the camp. "It's a joke. It's unforgivable," volunteer R. said.
Commenting on the anger expressed by migrants over their unsettling situation – and aid volunteers awaiting scheduling arrangements – the prefecture official said: 'As part of the humanitarian operation of the complete dismantling of the campement de la lande, an official information will be made to all the migrants to re-explain to them the CAO, explain how it will be implemented – bus, rotas, departures."
The official said no date or calendar had yet been fixed.