Activists working in France's Calais migrant camp have warned the camp's closure will have dramatic consequences for hundreds of unaccompanied minors who they fear will either take huge risks to try and enter the UK or simply disappear.
More than 10,000 migrants, some fleeing war and poverty in the Middle East, Africa and Asia have amassed, in their thousands, in the so-called Calais Jungle migrant camp near the French port of Calais access point to the Channel Tunnel with the hope of making their way into the UK.
But as the migrant crisis drags on, French authorities dismantled half of the camp earlier this year. On Saturday (24 September), President Francois Hollande outlined plans to close the rest, and move tens of thousands of migrants to reception centres across France.
However, there are currently no provisions for the 1,022 unaccompanied minors in the refugee camp – whose numbers have increased by 51% month-on-month. Of these, an estimated 400 children have the legal right to be reunited with families in the UK, while others will be left to fend for themselves once the camp is demolished.
'Kids are going to try to take even huger risks'
"We are worried about those kids who have no legal rights to go to England. The first risk is that, if authorities start announcing that they only have a few weeks left before they close the camp, kids who already take big risks, are going to try to take even huger risks every night to try to get to Britain on lorries while Calais is still there," said Mary Jones, a British teacher who set up Jungle Books last year and is responsible for a charity-run restaurant that provides free warm food for around 200 children – over 90% of them unaccompanied.
Speaking exclusively to IBTimes UK, Jones explained that, even if humanitarian workers try hard to convince the children to stay in France, many of them who cannot legally go to the UK still want to leave.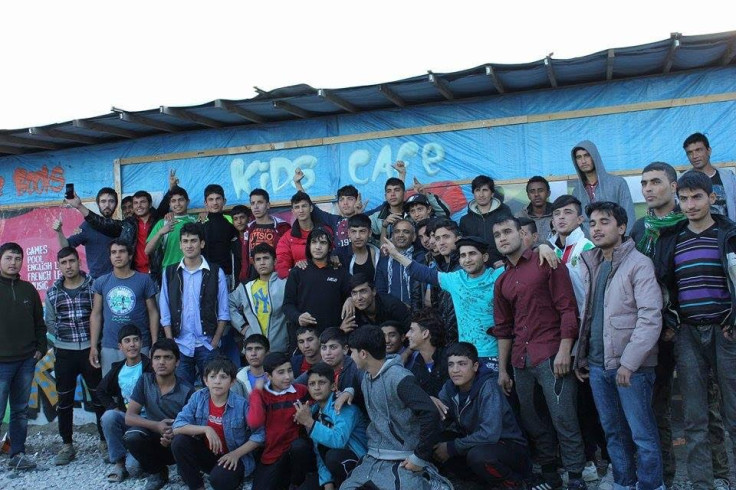 "It's not a problem of the police or anybody in particular but it is a vicious circle. Even when you try and tell the kids who haven't got a family in England and who can't speak English they should stay in France, when these kids take risks, the police can be violent with them, then the kids have an impression of France which leads them not to want to stay in France at any price, so they try even harder, and police are getting more violent, etc..." Jones explained from Calais.
However insecure the Jungle is, the problem has also been that these minors feel more reassured within a close community where they understand the norms and how to react. The idea of leaving this environment and effectively become isolated in an alien environment has been met with a lot of resistance by the minors. This is especially true for Muslim children finding themselves in environments where there is no or little access to halal meat – they will stop eating.
"The problem is that, even if we tell them to stay, there has been absolutely no space at all for those who would have wanted to. (In the run up to the camp's closure), they will probably start disappearing to other camps (in France), and we really lose track of them."
Activists' proposed measures
In prevision of the planned closure, activists have urged both the French and British governments to set out measures to deal with the sheer number of unaccompanied minors currently living in the camp.
Organisations working in the camp urge French authorities to outline concrete measures which would entail opening up a number of accommodation centres for the unaccompanied minors. "In that case, I'd be the first one to get them packed on a bus. But if that doesn't happen, it's going to be very difficult for us to keep an eye on them," the teacher, who currently takes care of three very vulnerable unaccompanied minors in her own home – including an eight-year-old – said.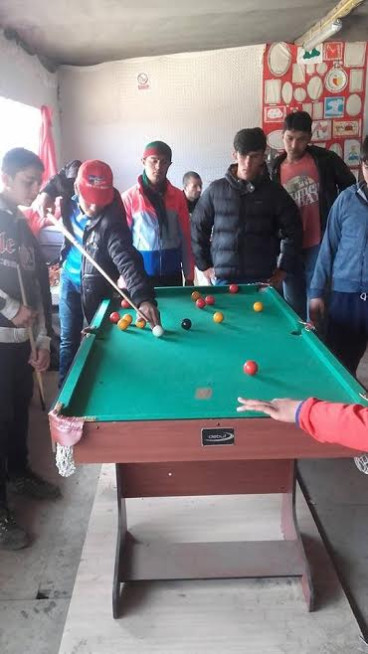 Aid workers and volunteers also highlight the importance of ensuring those eligible for reunification in the UK are given enough time to help them register. The issue, Jones explained, is that, given the extremely short turnaround time for children to register, many may disperse and their cases drag on or end up spending months without even a file in progress. "Really what's needed is a full team of people from the Home Office, or officials mandated with ensuring that the maximum number of kids who have got rights to go to England register before they do disperse," Jones said.
In the best case scenario, every child would have an open case – either for reunification processes in the UK or for asylum claims in France – before the bulldozers come in, and have a reference number attributed, enabling organisations to keep an eye on them.
According to reports, the French authorities are hoping Britain will honour former Prime Minister David Cameron's May promise that Britain would accept and house as many as 3,000 unaccompanied minors. Jones demanded that Britain immediately open up emergency accommodation before children are placed in foster homes.
"When there is a flood in England, authorities open up village halls, or a Butlins camp. The same should be done for those children. Officials for these accommodations would take the kids and put them out of danger. The kids could then carry on their asylum process from a safe place in England."
Detailing his plans to deal with the camp, Hollande, who is visiting the camp on Monday (26 September), said migrants would be given up to four months to seek asylum in the country, and that those who are unsuccessful will be deported.