Calais migrant crisis: French police fire tear gas on Jungle camp in refugee crackdown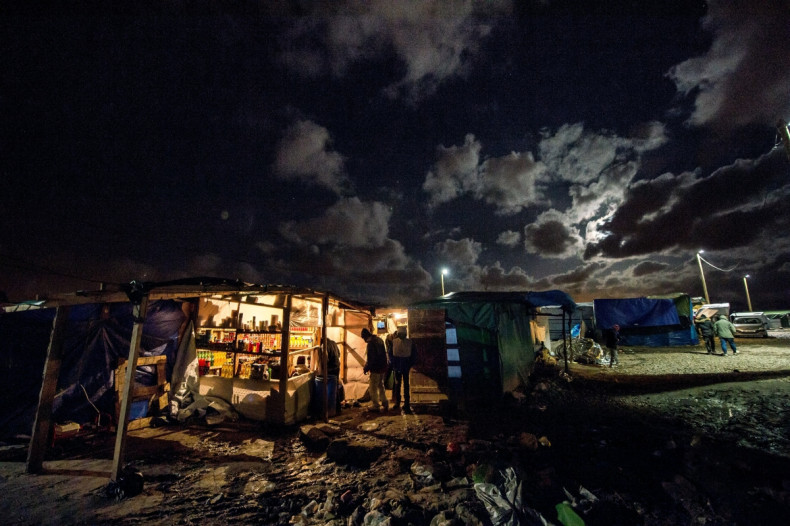 French police in Calais have fired tear gas on migrants and refugees living in the 'Jungle', the transient camp of thousands from Africa, Asia and the Middle East trying to reach Britain amid what activists have described as a three-week-long crackdown.
Roughly a dozen migrants throwing rocks and burning tyres confronted police, who responded with tear gas in an attempt to break up the group. Activists have explained there is a growing sense of desperation in the camp after increased security measures at the port of Calais and the Eurotunnel Terminal stopped migrants from getting through to the UK. They said conditions in the camp as winter takes hold and aggressive tactics from police are exacerbating the situation.
"They [the police] have been throwing tear gas grenades into the Jungle these past three weeks. I wouldn't even say they do it at the least provocation – they seem to be doing it for no reason," Maya Konforti, an activist with Auberge des Migrants, a group working with refugees in the Jungle, told IBTimes UK.
"They have been throwing the grenades in houses. They have been throwing them at women and children. It is all over the Jungle now and it is just a policy of harassment. They don't want those people to be there, they want them to be sick of being there and they want them to leave," she claimed.
Konforti explained that migrants had been pushed to extremes as the camp remained crowded and they struggled to continue amid deteriorating conditions. She said in one recent incident the migrants had dragged a tree across the nearby highway in a bid to jump aboard passing lorries en route to Britain.
She said migrants had recently raided a kitchen and a clinic run by Médecins du Monde. "Maybe they wanted to sleep there. Maybe they wanted to see what they could get. That's what happens when people are desperate and you think there is something behind a locked door," Konforti explained.