Migrant crisis: Hundreds of refugees evicted from empty school in Paris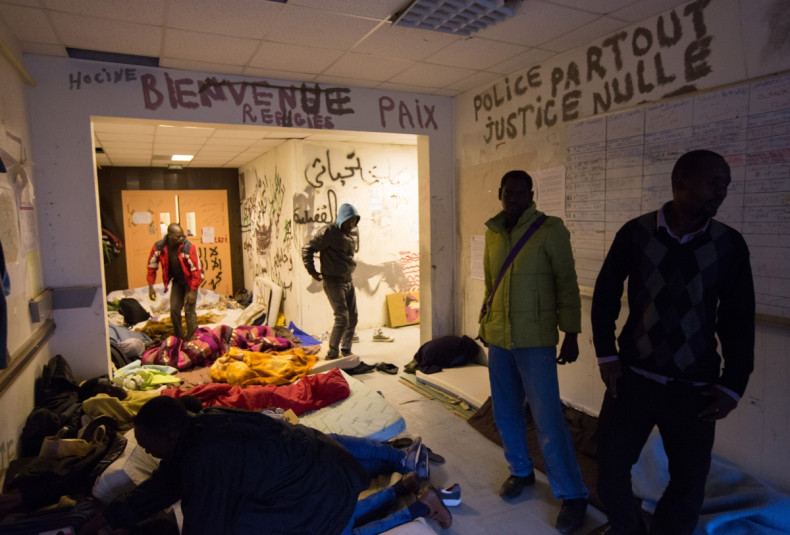 Hundreds of migrants and asylum seekers have been evicted from a secondary school in Paris that they had been occupying since 31 July. Authorities said they were carrying out the evacuation because of a "humanitarian emergency", as more than 700 vulnerable people were living in cramped and precarious conditions in the lycée Jean-Quarré in the north of the city.
They started the evacuation on Friday (23 October) because of "humanitarian emergency and to give [refugees] dignified conditions", Paris Region Police Commissioner Jean-Francois Carenco told local media. "It is not normal that the French Republic leaves people in these conditions."
Campaigners had been calling for the building to be transformed into a temporary shelter for two years and local authorities were deciding on where to rehouse the refugees.
Migrants left holding hands
The police entered the concrete building as many migrants were leaving on their own accord, carrying their meagre belongings in plastic bags and backpacks and holding hands, while social workers and immigration officers were waiting outside, according to witnesses. "We barely slept last night, we wanted to leave [the high school]," a young migrant told AFP in French.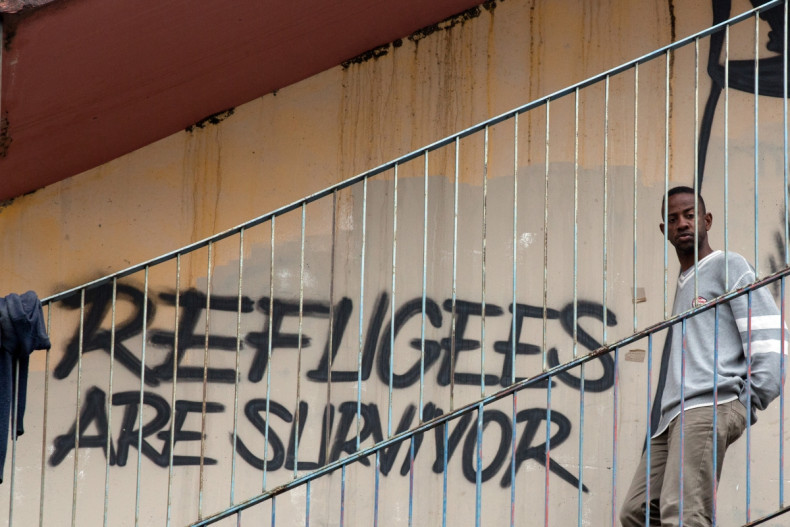 Just before 6am, 26 buses were waiting to transport the migrants to about 20 shelters with some 900 beds throughout France, where the authorities said refugees were to be accommodated.
"Since the evacuation announcement everyone is excited," an activist reportedly told a police officer, who was part of a extensive security operation. Dozens of riot police vans were parked nearby the school.
Upon leaving the building, some migrants shouted: "And [identity] papers for all!" and "Fewer police, more [identity] papers!". In France, illegal immigrants are known as "sans papiers" (without papers).
Carenco, meanwhile, stressed that "all those who request asylum may remain on the territory [during] the processing time of their case". The migrants had found support from local residents, who donated clothes, food, medicine and gave French lessons and provided administrative assistance.
On Thursday (22 October), Interior Minister Bernard Cazeneuve announced migrant women and children at the "New Jungle" camp outside of Calais would receive heated tents by the end of the week.
In September, President Francois Hollande said France would welcome 24,000 refugees as part of an European Union-wide plan that "can and will" bring the refugee crisis under control.