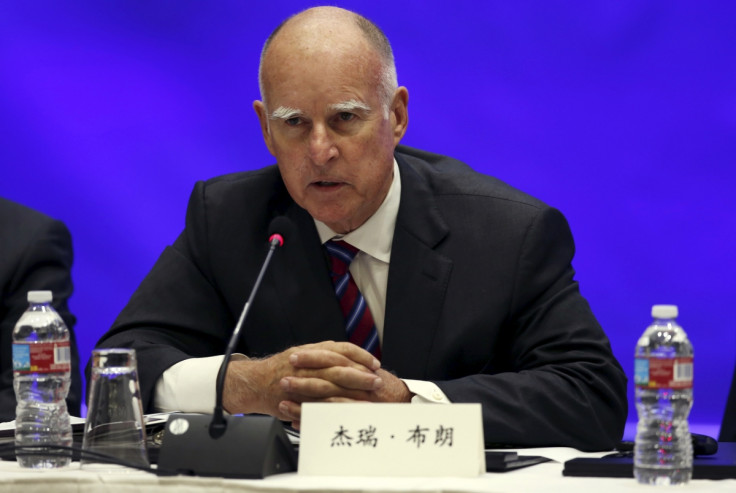 California Governor Jerry Brown on 6 October signed the Fair Pay Act into law, thus eliminating the gender pay gap in the state. The new law, which was initially introduced by Democratic state Senator Hannah-Beth Jackson of Santa Barbara, is being called the strongest equal pay law in the US.
"Sixty-six years after the passage of the California Equal Pay Act, many women still earn less money than men doing the same or similar work," Brown said during the signing ceremony at Rosie the Riveter National Historical Park in Richmond, according to the Huffington Post. "This bill is another step towards closing the persistent wage gap between men and women."
The measure, SB 358, came in response to a study founded by the National Partnerships for Women & Families that found that California women working full time earned a median 84 cents for every dollar earned by men in 2013, the Los Angeles Times reported.
The new law, which is set to take effect on 1 January 2016, will prohibit employers fro paying any of its employees a lower pay rate than an employee of the opposite sex for substantially similar work. The Times reported that the law also allows employees to file complaints alleging pay gaps between individuals at different worksites.
Employers would also be prohibited from retaliating against employees who ask about or discuss the wages of colleagues. The law establishes a new cause of legal action for retaliation against employees seeking fair pay.
According to the Times, an employer would have to demonstrate that unequal pay is due to factors unrelated to gender, that it is not due to discrimination and that it is based on the employees' job.
Senator Jackson, who is also the chair of the California Legislative Women's Caucus, said: "Equal pay isn't just the right thing for women, it's the right thing for our economy and for California. Families rely on women's income more than ever before. Because of the wage gap, our state and families are missing out on $33.6b a year."
California Senate approved the measure unanimously in May while the State Assembly passed it 66-2 last week. According to the Times, the bill was introduced days after actress Patricia Arquette used her Academy Awards acceptance speech to call for equal pay for women.