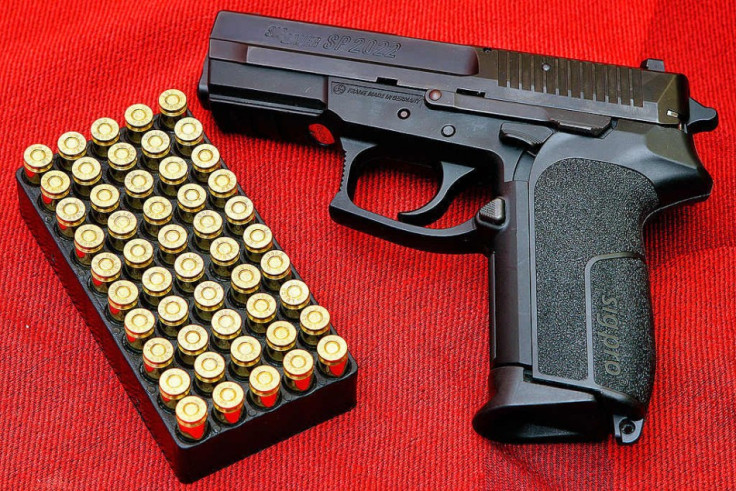 Four male students from California have been arrested for plotting to carry out a mass shooting at Summerville High School, authorities said on 3 October. Tuolumne County Sheriff Jim Mele told reporters that the plot came to light after students notified administrators of suspicious behaviour by three suspects.
According to The Modesto Bee, school administrators alerted the sheriff's department immediately after students told them they had overheard the suspects discussing the plot at school. Mele said that while authorities served two of the search warrants in the case they discovered "evidence verifying a plot to shoot staff and students at Summerville High School."
The suspects, who included a fourth student identified during the investigation, confessed their plans to investigators. The group of would-be shooters allegedly plotted every detail of their planned attack, including who they planned to shoot, locations and methods for the shooting, Mele said.
"They were going to come on campus and shoot and kill as many people as possible on the campus," the sheriff said. "It is particularly unsettling when our most precious assets—which are our students, their teachers—are targets for violence."
Law enforcement noted that the shooting plot was in its planning stages and that no one at the school was hurt. Mele told reporters that investigators did not discover any weapons, but added the students were attempting to obtain some for the attack.
"(They were) pretty dog-gone close. (Close) enough to keep me up last night, to keep my detectives and lieutenants up last night. There was an event that would be coming up that they specifically talked about," he said. "To talk about specifically what, I don't want to, but enough to move forward...that we took four children away from their homes in order to protect other children.
According to The Modesto Bee, the four students were arrested on charges of conspiracy to commit an assault with deadly weapons on 2 October. The four young men, who are all underage, were turned over to the Tuolumne County Probation Department.
The plot was foiled just a day before the deadly shooting at Umpqua Community College in Oregon that left 10 dead after a heavily armed 26-year-old walked in, killed nine people and committed suicide.
"It is clear from past history, such as Columbine and Sandy Hook, as well as other recent events in Oregon, that children are willing and capable of planning and carrying out acts of violence against fellow students and teachers on school grounds," Assistant District Attorney Eric Hovatter said, according to The Washington Post. Hover said his office will collect details of the case from the sheriff's department and will begin to decide what charges will be filed.
The four unnamed suspects will be arraigned as juveniles before a Toulumne County Superior Court Judge. "While it is easy to say that would never happen in Tuolumne County, the public and local law enforcement must remain vigilant as they did here," Hovatter said. "That the suspects are young does not minimize the gravity of the conduct nor the potential for great harm to many people."