Wildfires are raging near Los Angeles as the region swelters under an intense heatwave. Columns of smoke can be seen towering over the LA skyline as two fires less than two miles apart devour brush in the Angeles National Forest north of the city. Residents have been evacuated from suburbs in the foothills of the San Gabriel Mountains. In the Los Angeles suburb of Burbank, the mercury reached a record high of 109 degrees Fahrenheit (42.8 Celsius).
Police in the city of Azusa and parts of Duarte ordered several hundred homes to be evacuated. The two fires grew to a combined area of seven square miles and brought fears they could soon merge into one. One fire was sparked by a fatal car crash, the California Highway Patrol said.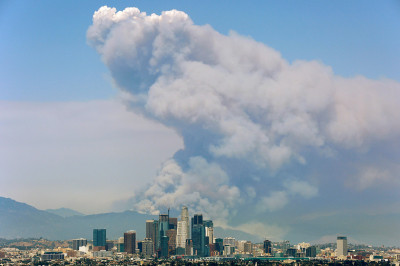 Elsewhere, fire crews are making progress against the so-called Sherpa Fire in rugged coastal mountains west of Santa Barbara. More than 1,900 firefighters are battling the nearly week-old blaze. Another wildfire is raging near Potrero, a small desert town close to the Mexico border, forcing the evacuation of people from a ranching community about 40 miles south-east of San Diego.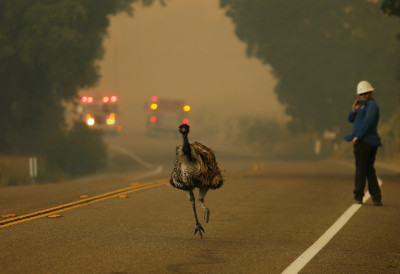 Other blazes have burned wide swathes across Arizona and New Mexico, where firefighters are also facing blistering temperatures. In Phoenix, Arizona, the temperature climbed to 118F (nearly 48C).