Photos of about 20 items that may have belonged to people on board the missing Malaysia Airlines flight MH370 have been released. The items include an Angry Birds purse, a tartan handbag and part of a black laptop case with a Mensa logo on it. They were found at Riake beach on the island of Nosy Boraha in north-east Madagascar by US lawyer Blaine Gibson near the place where he found pieces of debris of the missing aircraft.
Campaigners supporting the families of the missing passengers have uploaded the pictures in the hope that people may recognise the items. IBTimes UK presents some of the images here. To see more, visit the Aircrash Support Group Australia website.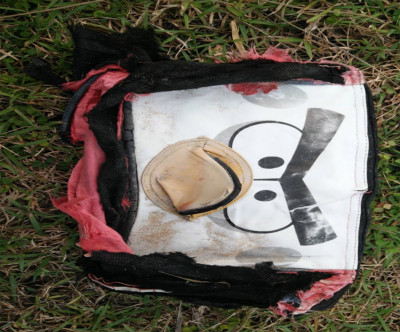 Flight MH370 disappeared in March 2014 with 239 passengers and crew on board shortly after taking off from Kuala Lumpur bound for Beijing, in what has become one of the world's greatest aviation mysteries. A first piece of the Boeing 777, a wing part known as a flaperon, washed up on the French Indian Ocean island of Reunion in July 2015. Malaysia and French authorities confirmed it was from the aircraft. Two pieces of debris discovered later in South Africa and the Mauritian island of Rodrigues were almost certainly from the jetliner, Malaysia's transport ministry said last month.