Camber Sands tragedy: 10 key tips for staying safe by the sea in UK
Be aware of tides and currents, supervise children and don't swim alone – here is how to swim safely.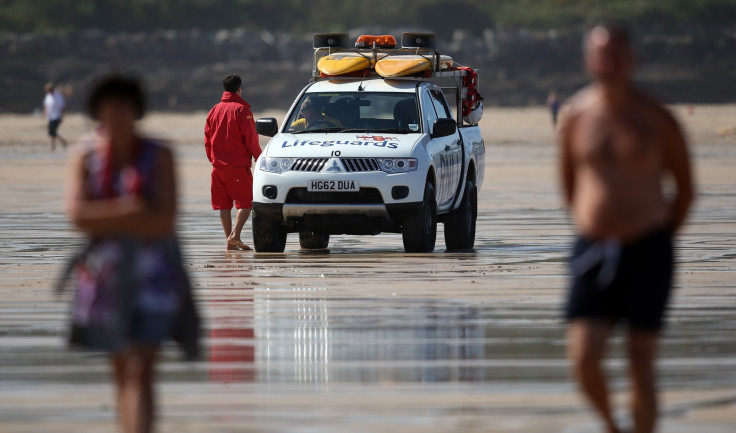 Five men died after being pulled from the sea in Camber Sands in East Sussex on the hottest day of the year, in the latest of a series of deadly incidents along Britain's coasts. The previous day, a father and daughter died after being swept of rocks and into the sea in Newquay.
As the warm weather sets in, more Britons are heading to the beach to sunbathe and swim. Although most visits are trouble free, lifeguards respond to thousands of incidents on UK beaches. In 2014, the Royal National Lifeboat Institution (RNLI) responded to more than 17,000 incidents.
So what can you do to stay safe while enjoying the beach?
Swim at a beach patrolled by lifeguards
The red and yellow flags will mark where the lifeguards patrol, which is the safest part of the beach. Be aware that not all beaches have lifeguards - to check, use the Good Beach Guide.
Read the signs
Look for information on the beach, which will outline the safety hazards and help you locate the safest part to swim in.
Don't swim alone
If you get into trouble, there is always someone to help you.
Always supervise children
Never take your eyes off children as an incident can turn deadly in seconds. The RNLI advises to organise a meeting point on the beach in case someone gets lost.
Know your flags
The area between red and yellow flags is the safest area to swim as it is patrolled by lifeguards. The black-and-white checked flags indicate an area for watersports such a surfing - do not swim there. An orange windsock indicates offshore winds - you should never use inflatables here. A red flag indicates danger - you should never swim if there is a red flag flying.
Don't use inflatables in windy conditions or rough seas
Inflatable rings or lilos can blow away and leave you stranded or sweep you out to sea. Even if it isn't windy, always watch children with inflatables closely.
Be aware of rip tides
"Rip currents are powerful, narrow channels of fast-moving water," according to the US National Oceanic and Atmospheric Administration. "Moving at speeds of up to eight feet per second, rip currents can move faster than an Olympic swimmer." Signs of a rip include brown water where sand has been stirred, foam and debris.
If you are caught in a rip, the RNLI advises to:
Stay calm.
If you can stand, wade. Don't swim.
Keep hold of your board or inflatable to help you float.
Raise your hand and shout for help.
Never try to swim directly against the rip or you'll get exhausted.
Swim parallel to the beach until free of the rip, then make for shore.
Know the tides
Tides can come in quickly and leave you stranded - so make sure you know when it is going to happen. You can check the tides on the Met Office website.
Don't tombstone
Tombstoning, the act of jumping off a cliff or rocks into the sea, is incredibly dangerous. You don't know the depth as it alters with the tide, submerged rocks may not be visible, the shock of cold water may make it difficult to swim and strong currents can sweep you away.
Don't go in the sea after drinking alcohol
Drinking alcohol impairs your judgement and slows down your reactions.
What should you do if you get into trouble?
If you get into trouble, put your hand in the air and shout for help. If you see someone else in trouble, tell the lifeguard or call 999 or 112 and ask for the coastguard.
© Copyright IBTimes 2023. All rights reserved.