The Cambridges' eight-day tour of Canada will spark "a lifetime of friendship" with the country for Prince George and Princess Charlotte.
"Catherine and I are delighted to be back in Canada. When we were here last time, we had been married only three months," Prince William told a crowd of thousands at the Legislative Assembly of British Columbia.
"The warm welcome that you gave us at that important moment in our lives meant a lot to us – and we have never forgotten it.
"That is why we are so pleased that George and Charlotte can be with us in Canada this time round, beginning their own lifetime of friendship with this wonderful country.
"As Canada approaches its 150th anniversary next year, we're excited to meet and interact with the young people who will lead this country into its next few decades.
"And in the year of the Queen's 90th birthday, I feel very fortunate to have the opportunity to thank the people of Canada for the warmth and generosity they've extended to my grandmother throughout her reign."
The spotlight had been on Charlotte and George during the Cambridges' arrival in a Royal Canadian Air Force Jet at Patricia Bay, a helicopter base near Victoria.
The young royals are rarely seen in public together and the tour of Canada is Charlotte's first official royal visit. George has already visited Australia and New Zealand when he was nine months old.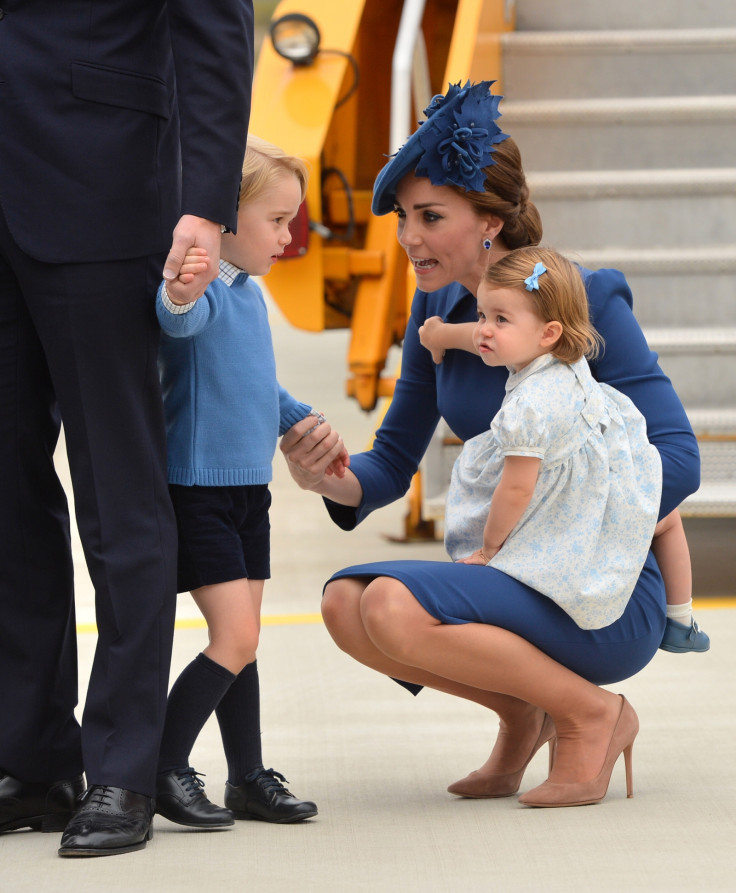 During the formal welcome in Victoria Canada's prime minister Justin Trudeau joked with William and Kate, saying: "As any parent travelling with children knows, it's a whole different experience when you bring your family with you.
"I want to commend you and thank you for introducing our part of the world to Prince George and Princess Charlotte.
"Although let me caution you from my own experience, if they are anything like our kids, getting them back on the plane after a visit to our beautiful west coast will really be a challenge."