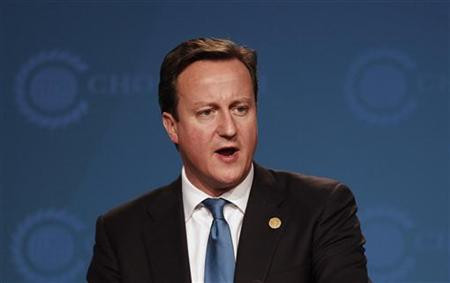 Prime Minister David Cameron is set for some tough action as he warns the state-owned RBS against going ahead with its £500 million bonus plan. Cameron indicated that the government will intervene to prevent the bank from paying out the lavish bounty to some of its senior investment bankers.
The decision of RBS to spend huge amounts of money in bonus payouts has raised eyebrows across the board, as the bank itself has incurred losses. It was bailed out three years ago by tax payers' money.
The 83 percent state-owned RBS has reported a fall in its quarterly profits in the first week of November. Its third quarter profits declined to £112 million between July and September - compared with £589 million over the same quarter last year.
"The British Government is a major shareholder in RBS. That is a proposal I have read about in the newspapers - that's not agreed. We have a very big influence over it. We can stop the £500m - absolutely," said Cameron about the reported bonus payment.
The bank is expected to pay the bonuses from its enormous pay pool from where the salaries and bonuses are funded. The bonus payout will see some investment bankers walking away with more than £1 million as annual rewards.
The government is also under fire from the people for an alleged tax settlement deal involving the country's top mobile phone operator, Vodafone.The bank's intention has invoked astonishment and anger among the public as the country's growth prospects are under shadow due to the economic slowdown. The common man is suffering the brunt of reduced public spending in the form of salary cuts and job losses.