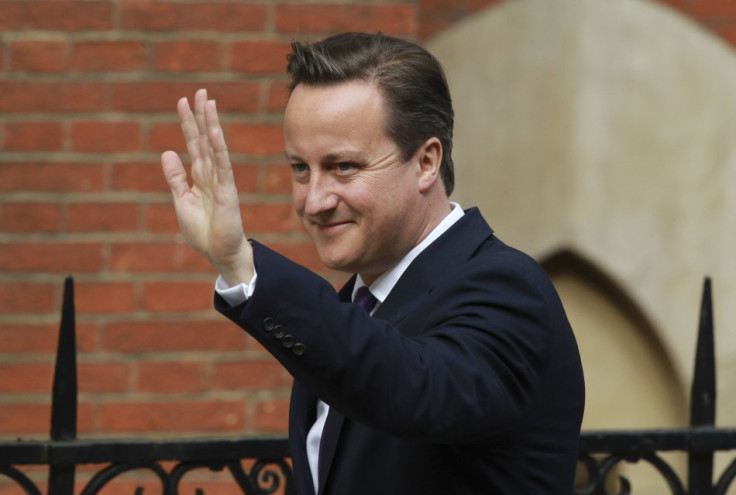 In the first major reshuffle after the Conservative-Lib Dem coalition came to power two years back, Prime Minister David Cameron is most likely to stop short of making sweeping changes.
Senior cabinet members including Chancellor George Osborne, Foreign Secretary William Hague, Home Secretary Theresa May, Education Secretary Michael Gove and Defence Secretary Philip Hammond are expected to retain their posts.
According to reports, swords hang over the heads of Health Secretary Andrew Lansley and Environment Secretary Caroline Spelman. Justice Secretary Kenneth Clarke is also reported to be in the exit line although he is expected to stay in the post as the Lib Dem partners may want him.
Clarke was tight-lipped when asked about the reshuffle after meeting the prime minister. "The only news I'm off to have a curry," said Clarke.
Tory chairperson Baroness Warsi, who faces the wrath of the backbenchers, is also said to be on the way out.
Reports are doing the rounds in political corridors that Leader of the House of Lords, Lord Strathclyde, and Transport Secretary Justine Greening may be moved from their respective roles.
Cameron is expected to bring in more right-wingers into the cabinet to please the backbenchers. Employment Minister Chris Grayling, Minister for Disabled People Maria Miller and Housing Minister Grant Shapps are all likely to climb up the ladder.
Another strong possibility is the return of David Laws, who resigned as chief secretary to the treasury over the expenses scandal. Deputy Prime Minister Nick Clegg also hinted at Laws' return recently.
Five of the Lib Dem cabinet members will be expected to retain their berths. Welsh Secretary Cheryl Gillan is also expected to shed her post as she has already modified her personal Twitter profile.
Cameron officially started his cabinet revamp by moving Andrew Mitchell from International Development Secretary to government chief whip.
"Andrew has done a superb job as Britain's development secretary. He has made British development policy transparent, focused and highly effective. His energy and passionate commitment have placed Britain at the forefront of international efforts to improve the lives of millions of the world's poorest people. He has made a real difference," said Cameron.
The cabinet reshuffle is aimed at restoring confidence in the coalition in tackling the ailing economy.