David Cameron reportedly called for the Daily Mail's editor to be sacked in a private meeting with the newspaper's owner.
The former prime minister allegedly suggested to Lord Rothermere that Paul Dacre be removed due to his staunch pro-Brexit views.
Cameron bet his political career on the outcome of the EU referendum and often came into the firing line of headlines written by Dacre, who has been a Eurosceptic for more than two decades.
A source told the BBC that Cameron met with Dacre in February in order to try and persuade him to "cut him some slack," but that approach is said to have strengthened Dacre's resolve.
As that approach apparently failed, Cameron allegedly met with Rothermere in March to place pressure on him and suggested to him that Dacre be sacked.
Rothermere did not tell Dacre about the pressure Cameron applied on him until the result of the EU referendum was confirmed. Cameron resigned as prime minister hours after it was announced.
A spokesman for Rothermere refused to confirm or deny whether Cameron had sought Dacre's dismissal.
The spokesman said: "Over the years, Lord Rothermere has been leant on by more than one prime minister to remove Associated Newspapers' editors but, as he told Lord Justice Leveson on oath, he does not interfere with the editorial policies of his papers."
Dacre also declined to comment on whether Cameron had sought his sacking.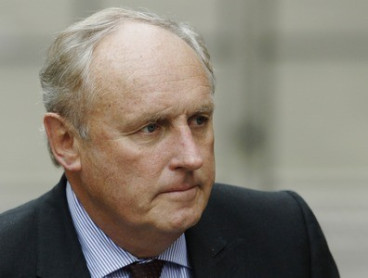 In a statement to the BBC, he said: "For 25 years, I have been given the freedom to edit the Mail on behalf of its readers without interference from Jonathan Rothermere or his father. It has been a great joy and privilege."
A spokesman for Cameron said: "It is wrong to suggest that David Cameron believed he could determine who edits the Daily Mail.
"It is a matter of public record that he made the case that it was wrong for newspapers to argue that we give up our membership of the EU. He made this argument privately to the editor of the Daily Mail, Paul Dacre, and its proprietor, Lord Rothermere."