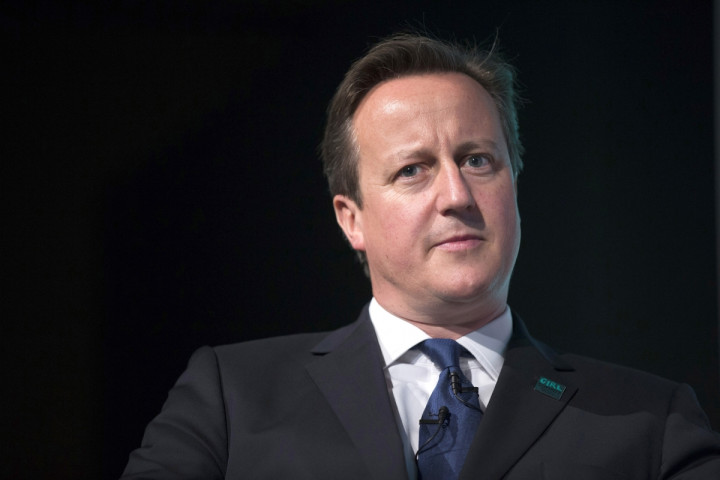 David Cameron has attempted to walk a fine tightrope with his anti-independence campaign visits to Scotland.
If he had kept away, as many had advised him, the nationalists would have had even more reason to claim he was running scared than simply his refusal to debate head-to-head with Alex Salmond.
If, on the other hand, he made too many high-profile visits there was always the real chance he would drive more "don't knows" into the SNP camp.
So it is fair to say the prime minister has managed to walk that tightrope pretty successfully so far. He has chosen very specific venues and audiences for his visits and avoided any big protests.
On Thursday night he continues his carefully choreographed campaign with a speech to the CBI annual dinner in which he plans to focus on the one million jobs he says have been supported by the Union.
Claiming: "ours really is an economy of opportunity" he will stress the advantages of "a common currency, common taxes, common rules and regulations ... with no borders, no transaction costs, no restrictions on the flow of goods, investment or people".
He is expected to once again rule out currency union with an independent Scotland and will declare: "This is one of the oldest and most successful single markets in the world.
"Scotland does twice as much trade with the rest of the UK than with the rest of the world put together; trade that helps to support one million Scottish jobs.
"For some industries, the proportion of trade with the rest of the UK is even higher; 90% of Scottish financial services' customers are in England, Wales and Northern Ireland.".
But even this visit has not been without controversy. Earlier this year CBI Scotland registered with the Electoral Commission as a "No" campaigning body, a move which was swiftly reversed after some members quit in protest.
The Commission was again called on to investigate Cameron's visit by pro-independence businesses claiming the dinner was unbalanced and suggesting the CBI should have asked Salmond along to debate with Cameron.
The complaint was rejected but it once again raised the issue of the prime minister's refusal to debate with the first minister.
And his visit comes on the same day 200 Scottish businesses signing a letter to the Herald newspaper claiming the business case for independence had been made.