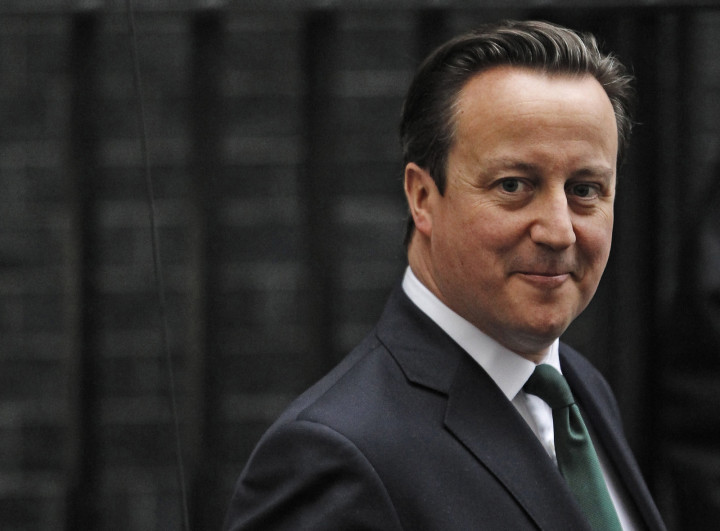 Prime Minister David Cameron confirmed he did not watch the live televised debate on Scottish independence and instead just caught the news reports covering it.
The second Scottish independence debate between first minister Alex Salmond and the head of the Better Together campaign Alistair Darling was watched by millions of viewers after it was broadcast across the UK, rather than just in Scotland like the first discussion.
However, a 10 Downing Street spokesperson confirmed Cameron was not one of those who watched the debate as to whether Scotland should remain as part of the UK, but merely saw the selected highlights on the news.
The announcement was condemned on social media, with many asking if Cameron should have taken a break from his holiday to view a discussion about the future of Britain.
Cameron was already criticised for returning to his family holiday in Cornwall after briefly coming back to Downing Street following the murder of US journalist James Foley.
Cameron defended the decision, saying the UK must not have a "knee-jerk reaction" when considering action against Isis, also known as Islamic State, and must show "resolve and patience" if they are to defeat terrorism.
In a poll by Guardian/ICM released soon afterwards the televised Scottish Independence discussion, 71% of those asked judged Salmond to be the winner of the debate ahead of the referendum on 18 September.
However, he was criticised by Darling for failing to answer "basic questions on currency" and "basic questions on tax and spend" during the heated debate.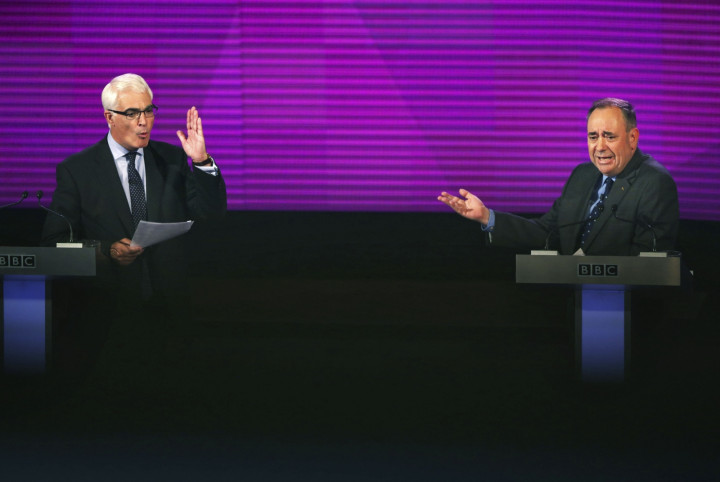 Discussing his apparent lack of "Plan B" over whether Scotland would be able to keep the pound, Salmond told the audience at Glasgow's Kelvingrove Art Gallery and Museum: "I have set out the options to point out there are other things we could do. But I go as first minister to argue what is best for the people of Scotland. If I was to go in arguing for second best, then second best is what we would get."
Following the debate, Prof John Curtice from Strathclyde University questioned whether Salmond did enough for the Yes campaign, which has frequently been behind in the polls in the run up to the vote.
"The question that remains to be seen ... is to whether Mr Salmond has done enough to inject some degree of momentum into the Yes campaign," he told BBC Scotland.
"What I think it certainly will do, it will raise the hearts of Yes supporters."
The debate was watched by nearly two millions viewers last night, with the number expected to rise once the audience figures for BBC1 Scotland are taken into account.