Victory of the 'Bastards': Who are the Rebels to Forced David Cameron's Historic Shift?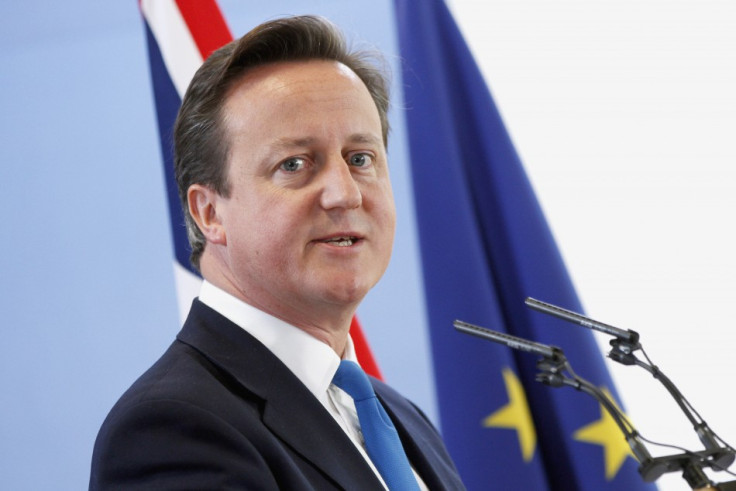 David Cameron will not enjoy being compared to John Major on Europe, but that is exactly the comparison his political opponents are drawing at the moment.

Labour leader Ed Miliband used last week's Prime Minister's Questions to compare Cameron to his 1990s predecessor, whose tenure was marked by party in-fighting over Europe.
Major was eventually moved to label the Tory rebels "bastards" following a schism over the Maastricht Treaty in 1993.
Now, many believe the anti-EU beliefs held by a dissident quorum of his party have forced Cameron to order an in/out EU referendum - against his own wishes.
Cameron is due to set out his view on Europe in a keynote speech, which was postponed because of the Algeria hostage. What he says could define Britain's relationship with Europe for decades.
A noisy phalanx of Tories has already made its feelings clear by demanding a referendum, with many hoping the result expedites a full exit from the EU.
This rump of MPs has already shown it is ready to challenge the leader over the issue. Around Halloween, MP Mark Reckless tabled an amendment to the EU Finance Bill, calling for the Brussels budget to be slashed.
More than 50 Tories joined Labour to vote in favour of the bill. It was a painful defeat for Cameron - the first rebellion of the prime minister's tenure.
Now that same group shall be watching closely what the PM says in London. But who exactly are the rebels who pose such a threat to their party's leader?

Below is a selection of the ones whom could soon become the new "bastards" unless Cameron delivers what they want on Europe.
Peter Bone MP. He told IBTimes UK: "He must promise a referendum by 2018 on whether the British people accept the renegotiated terms or wish to withdraw entirely from the EU. In affect an in/out referendum."
Philip Carswell MP. He said: "Britain's EU membership is no longer a settled question. The great and the good have finally woken up to what my constituents have longer known; the current terms of our membership are unacceptable. Unless they change pretty dramatically, we will quit."
Zac Goldsmith MP. The ultimate 'unwhippable' MP, Goldsmith is independently wealthy and in 2012 threatened to quit over airport plans in the Southeast. He said:

"This is about democracy. The EU was formed without our approval and it is run without our involvement.

With no mandate at all, politicians have delegated decision making to an organisation over which we have almost no control at all. Nobody can pretend it is democratic.

Europe is not a democracy. You cannot play to the gallery at an election and then expect to U-turn afterwards without consequence. There is a tax associated with broken promises and it is measured in votes."
Priti Patel MP. Patel was blocked by her own party from holding a debate on taking back powers from the EU last year by chief whip Sir George Young. Patel insisted that a free vote on the EU would show "we are on the side of the people" and that denying a referendum would mean Cameron risked creating "animosity" in Conservative ranks.
Other Tories who could yet fill the ranks of the new 'bastards' include Bob Blackman, Nick de Bois, Geore Eustice, Chris Heaton-Harris, Philip Hollobone, David Nuttall, Mark Reckless, Richard Drax and Andrea Leadsom.
However, while Cameron may yet come to see some of the MPs above as "bastards," the country appears not to agree.
Two thirds of UK residents want an in/out EU referendum, say ComRes figures. Nearly half say joining the EU has been "a costly mistake" for Britain.
© Copyright IBTimes 2023. All rights reserved.