Prime Minister David Cameron is poised to set new targets for the UK medical fraternity to reduce the use of antibiotic drugs for humans as well as livestock by 2020. Health experts have warned that antibiotic-resistant superbugs could kill one person every three seconds if no action is take to check the use of antibiotics.
Cameron reportedly shared his plans with world leaders at the ongoing G7 summit in Japan on Thursday (26 May) and an announcement in this regard will be made on Friday.
The three primary measures to be announced by Cameron include reducing the current level of wrongly prescribed drugs by 50% – to around 3.4 million – by 2020; reducing the number of healthcare associated bloodstream infections that pose major risks to bring down antibiotics demand; and setting an overall target for antibiotic use in livestock and fish farming. The measures are in line with the recommendations made by healthcare expert Jim O'Neill in a recent report on anti-microbial resistance.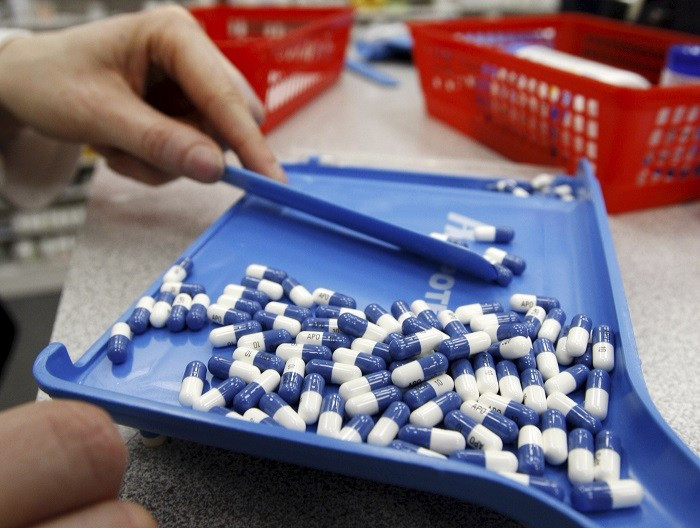 O'Neill's report warned that anti-microbial resistance could lead to a possible 10 million deaths a year by 2050 if appropriate action is not taken to curtail the use of antibiotics. "The measures to be announced today further reinforce for the international community just how serious we are about tackling [anti-microbial resistance], and the investment we make in doing so will be money well spent in saving lives," health secretary Jeremy Hunt was quoted by the Express as saying.
Public health minister Jane Ellison reportedly said that "the impact of drug resistant infections right across our health system here in the UK" is already visible. "Tackling this problem is everyone's business, doing nothing is not an option," she said, adding, "We know that inappropriate use of antibiotics is a key driver of these drug resistant infections. In England we are beginning to make progress, with family doctors achieving a 7 per cent reduction in antibiotic prescribing last year. These new goals will help to maintain this momentum."
A report published recently by the health department revealed that general practitioners have succeeded in cutting all antibiotic prescriptions by 2.6 million in 2015. The drop in antibiotic prescription could be attributed to the financial incentives offered to doctors – an extra £5 ($7.3) per head of the local population for meeting a target of 1% decrease in their use.