When Manchester City replaced Roberto Mancini with Manuel Pellegrini, the club were meant to be buying a direct ticket to the pinnacle of European football. Following two years of floundering in the Champions League, the Chilean – a former European Cup semi-finalist – was entrusted with supplementing domestic dominance with continental progression.
But after defeat to CSKA Moscow left City bottom of Group E and flirting outrageously with failing to reach the knockout stage for a third time in four seasons, with just two points from four matches, Pellegrini's primary objective is in tatters.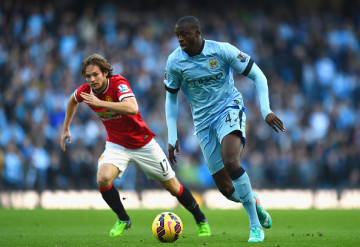 City overlord Sheikh Mansour has seen the club dominate English football but in order to realise his objective of transforming it into the biggest on the planet, he must start see those efforts mirrored in the Champions League.
Though Pellegrini's start to domestic life has been impressive, Mansour faces a dilemma with the 61-year-old manager failing in Europe.
As they did with Mancini, the City hierarchy will no doubt grow agitated with the club plateauing on a stage in which their transfer investment indicates they are underachieving.
Five wins out of six and progression to the knockout phase last season had seemingly cured City's stage fright in Europe's top-tier club competition. While defeat over two legs to Barcelona was not unexpected, it was an all too brief fling with the top table in world football.
Unfortunate against Bayern Munich they might have been, it is difficult to have sympathy for City during their struggles against pot four lurkers Roma and CSKA Moscow, whom they defeated twice last season. Naive tactics and sub-standard performances have riddled each and every game. For a club who demand such high standards, Pellegrini has plenty of questions to answer.
Poor discipline and laziness to blame
The shambolic manner in which they folded against CSKA in many ways sums up City's trials in each of their four Champions League outings. Ill-discipline in the form of Fernandinho and Yaya Toure, laziness from Gael Clichy and lack of inspiration from Sergio Aguero and Stevan Jovetic were the key themes to emerge from the Etihad humiliation.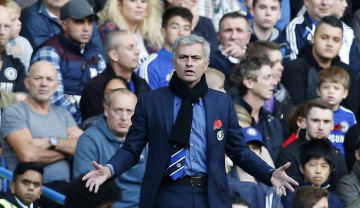 The question is, at what stage does Pellegrini's domestic success become overshadowed by the club's lack of progression in Europe?
Baring a swift and decisive turnaround in their final two games, City face the remainder of the season at best in the Europa League – the basement division among football's elite.
With European ambitions looking faint, how close City can finish to likely champions Chelsea come the end of the campaign could give Pellegrini's future a shot in the arm. Remaining competitive in the Premier League will give the manager time to turn around City's fortunes abroad.
Without that trump card, Pellegrini is defenceless to jibes directed towards his European record. Prior achievements with Villarreal and Real Madrid will become increasingly irrelevant should City's grip on English football loosen, and with it credence he can lead the club's charge towards global dominance.
When does a manager's removal become justifiable? Pellegrini's may be some distance from being permissible but he will not want to test the trigger finger from within the Etihad Stadium.