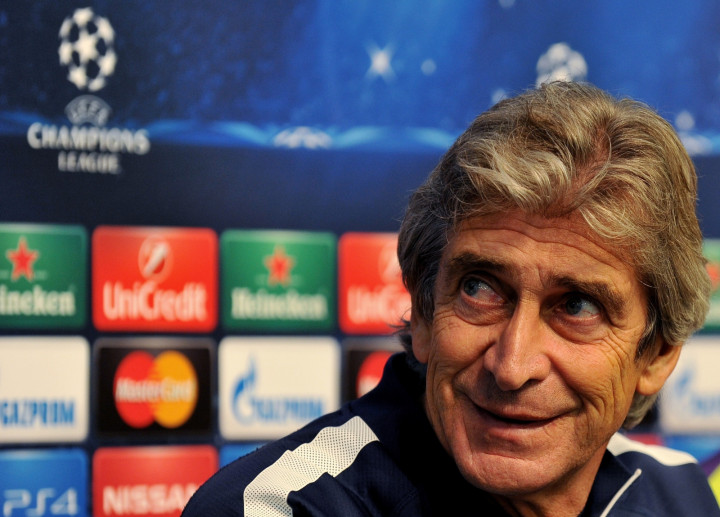 Manchester City manager Manuel Pellegrini believes that the English Champions are going through a crisis of confidence after losing against CSKA Moscow at home in the group stages of the Champions league.
Yaya Toure and Fernandinho both received red cards which brought City down to nine men, making it impossible for them to stage any sort of a comeback. The Citizens have gathered only two points from their last four group games and need a miracle of sorts to qualify into the knockout stages.
Pellegrini is at a loss for words regarding City's current form, both in the league and in Europe. The Citizens secured an important win over arch rivals Manchester United last weekend, but were hardly at their fluid best. Only a moment of brilliance from Sergio Aguero opened the score for City, who otherwise were struggling to put the ball into the back of the net.
"It's a crisis of confidence, of course, but we must find out why. We will talk to the players every day and try to win again," Pellegrini told Sky Sports.
"It's difficult to understand why we played so bad. From the beginning we are so nervous and we lose so many passes. We gave them the two goals and really we didn't play.
"It's difficult to know why you have so low performance from important players. The way we tried to play, we are not changing anything from what we've done in other games. It's a strange moment to understand why.
"In the last two weeks we are not playing the way we normally do. I don't understand why but we must find a reason.
"The referee had to decide about that [the two red cards]. I don't know if Fernandinho made the second foul for the second yellow card. The first half especially we didn't see the team we normally see. We shot once at their goal and we concede two easy goals," he concluded.