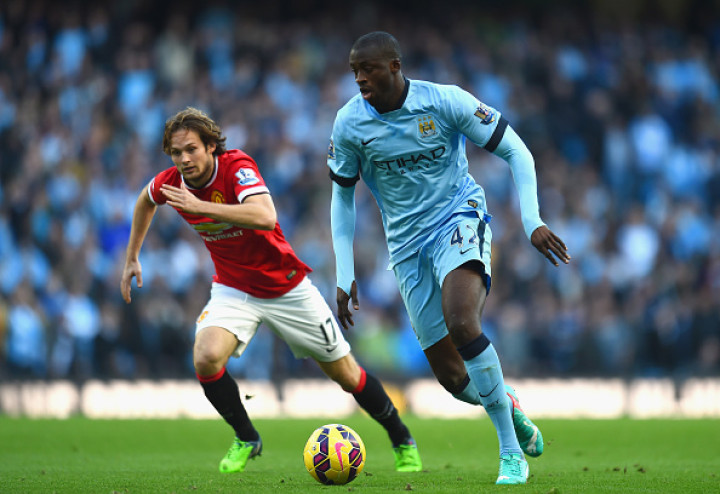 A Chelsea supporter has apologised for racially abusing Manchester City midfielder Yaya Touré on Twitter minutes after the Ivorian reactivated his account.
Greater Manchester Police are investigating a number of complaints made about the abuse Touré received on Monday (3 November) after Tweeting about his side's defeat of Manchester United a day earlier.
One user named @CFCZone replied: "shut the f*** up you fat ebola infected nig nog. Go back to the cotton field you f****** reject". The account has since been deleted.
A Chelsea fan, whose username of the now-deleted account was @IconicCech (after the Stamford Bridge goalkeeper) has now apologised for Tweets he sent about Touré in an exchange with Daily Star journalist Duncan Wright: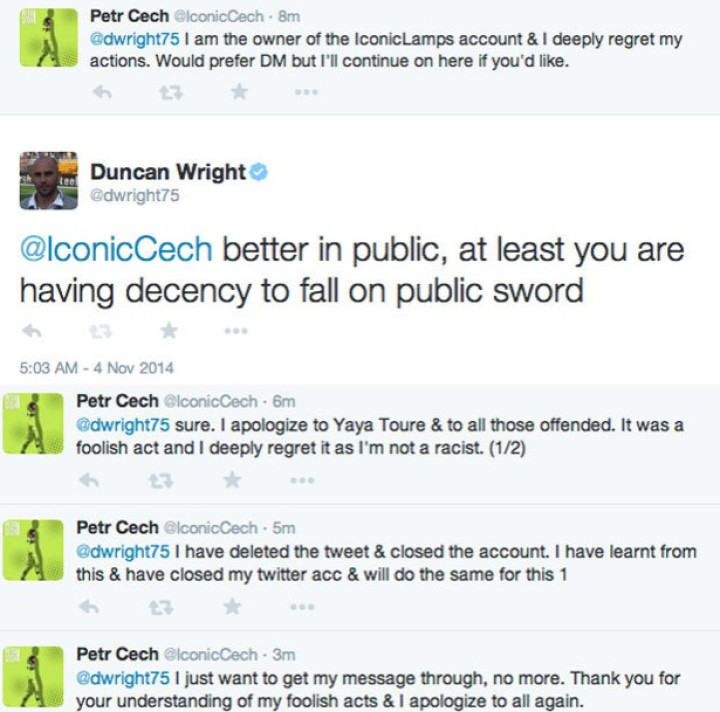 "Disturbing"
Football equality group Kick It Out complained to police about the abuse. A group spokesperson said: "At this stage we have received complaints about two separate tweets of a racist nature aimed at Yaya Touré and now we are informing the police.
"Yaya Touré has been on Twitter for a matter of hours and he has already received abuse of an appalling nature.
"We are disturbed by the fact that someone can be treated this way. It makes footballers start to question why they should use these platforms. We will offer Yaya Touré our full support."
The incident is not the first time Touré has faced racist abuse. CSKA Moscow were punished after their fans chanted abuse at the player during City's Champions League game in Russia last season.