Rafael Nadal was powerless to prevent Roger Federer adding another historic moment to his glittering CV at the Rotterdam Open, as the 36-year-old eclipsed Andre Agassi as the oldest world number one in tennis history.
The Swiss only needed to reach the last four to leapfrog Nadal, but he went on to take the title in the Netherlands, beating Grigor Dimitrov in the final to claim his second win of the year and remain unbeaten in 2018.
Nadal has not played since withdrawing in the fifth set of his Australian Open quarter-final against Marin Cilic with a hip problem, an injury he has been nursing and recovering from since his exit in Melbourne – though he has not been forced to miss a scheduled event.
Acapulco, home of the Mexican Open, is where Nadal will make his competitive return to the sport (26 February to 3 March) and where he can remind the men's game that he has the capacity to return to the summit of the ATP rankings.
But is it possible for the 31-year-old to overtake Federer at the indoor hard-court event and when exactly could Nadal put the 20-time grand slam champion under pressure? IBTimes UK does the math so you don't have to.
Can Nadal go back to world number one in Mexico?
Nadal trails Federer 345 ranking points in the ATP standings after the latter prevailed in Rotterdam. The event in Acapulco has 500 points on offer to the winner and is a tournament the Spaniard has won on two previous occasions.
Where will Rafael Nadal stand after Mexican Open?
1st round [20 points]: 9,480
Round of 16 [45]: 9,505
Quarter-final [90]: 9,550
Semi-final [180]: 9,640
Final [300]: 9,760
Winner [500]: 9,960
The key component to the calculations is that Nadal – as the beaten finalist in 2017, defeated by American Sam Querrey – has 300 points already to defend and cannot increase his tally sufficiently to overtake Federer next week.
Therefore, Federer will arrive for the first leg of the defence of his Sunshine Double at the BNP Paribas Open in Indian Wells in March as the world number one regardless of what Nadal does in Acapulco.
Victory in a tournament which includes his nemesis from Melbourne, Cilic, Alex Zverev and Dominic Thiem, would see him add 200 points to his tally but that might not even be enough to see him close the gap to Federer.
That is because while Nadal is playing in Mexico, Federer could be competing at the Dubai Duty Free Tennis Championships, where he was expected to compete before accepting a wild card to play in Rotterdam.
Tournament organisers remain optimistic he may still play but given how the veteran has attributed his revival during the twilight of his career to the way he has been selective about his schedule, it appears unforeseeable that he will appear in the United Arab Emirates next week.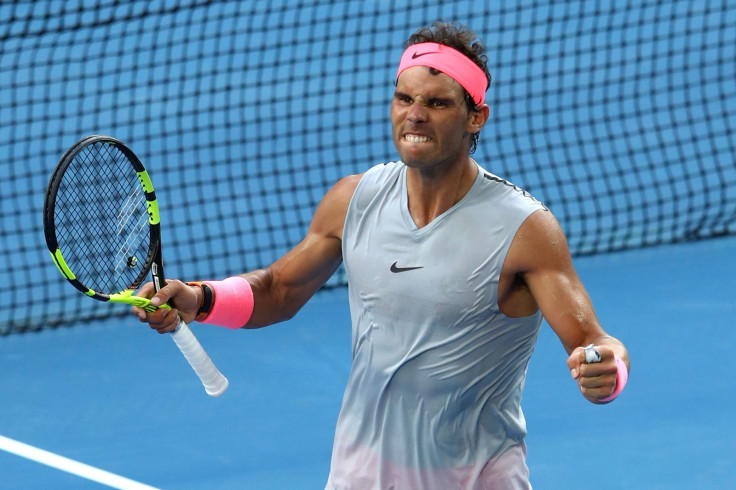 If not, then when could Nadal leapfrog Federer?
Federer has very little to lose by deciding to take a week off, with just 45 rankings points to defend having been beaten in the second round in the 2017 Dubai event.
Where will Roger Federer stand after Dubai Duty Free Tennis Championships?
Withdraws: 10,060
1st round [20 points]: 10,080
Round of 16 [45]: 10,105
Quarter-final [90]: 10,150
Semi-final [180]: 10,240
Final [300]: 10,360
Winner [500]: 10,560
If he does decide against accepting an offer to play, he will still have a healthy advantage over Nadal heading into the first leg of the North American hard-court season.
Nadal can close to within 100 ranking points if he wins in Mexico and Federer opts to sit out Dubai, meaning the world number one ranking will be on the line again in Indian Wells.
The Mallorca-born left-hander only reached the fourth round last year, and has just 90 ranking points to defend, meaning regardless of his display in Mexico a third win in California will be good enough to leapfrog Federer – the defending champion.
A runner-up or even a semi-final spot may also be good enough for Nadal if he matches or betters his performance in Acapulco, ensuring that Federer's history-making moment might be short-lived.