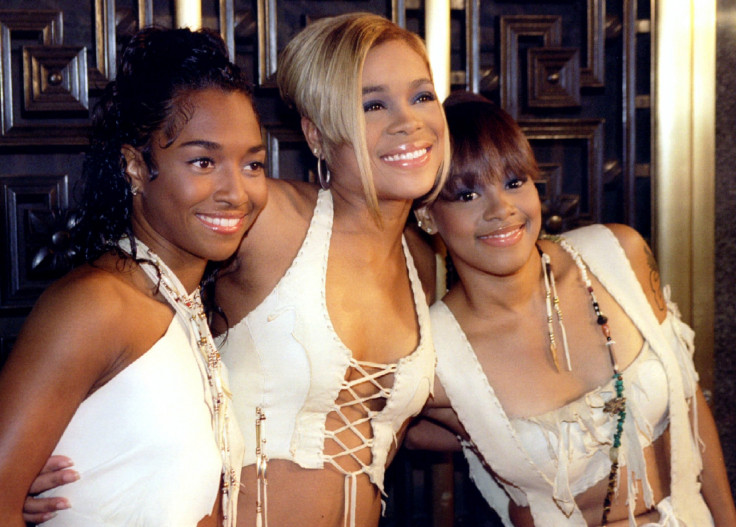 TLC fans are being given the opportunity to name the group's farewell album. Two years after the R'n'B icons launched a Kickstarter campaign to fund a record, a release date has been announced –but Rozonda 'Chilli' Thomas and Tionne 'T-Boz' Watkins are "still undecided" about a title.
Giving an update on the group's Kickstarter page, a rep for the two surviving members of the 90s group wrote: "We need your help...let's hear your suggestions for the album title! Tionne and Chilli are still undecided so looking to you for inspiration."
Fans will be hoping to outdo the creatively of their other album titles include Ooooooohhh... On the TLC Tip, CrazySexyCool, FanMail, and 3D.
The message confirmed the album will be unveiled on 30 June with the duo "working night and day to hit this date".
The representative added that "Ed Sheeran gave some of his publishing to the writers of No Scrubs and TLC sold out in London in one minute ... it was a blessed month for us and we finally feel a little wind at our back."
TLC's fifth and final album would be their first since 2002's 3D – seven months after Lopes' death – which earned TLC two Grammy Award nominations and spawned hits including Girl Talk and Damaged.
The 2002 release was bittersweet as it followed the untimely April death of bandmate 'Lisa Eyes' Lopes, who was killed in a car accident.
Thomas and Watkins will play their first ever live UK show at London's Koko on 9 May.