Playboy founder Hugh Hefner died on 27 September at the age of 91. The men's magazine publisher reportedly died from natural causes while at his Playboy Mansion in Los Angeles.
The news was broken via the official Playboy Twitter account. "American Icon and Playboy Founder, Hugh M Hefner passed away today. He was 91. #RIPHef," it announced in a post.
Hefner has become an icon in popular culture since he launched onto the scene in the 50s, becoming world famous as the editor-in-chief of American Playboy which featured the hottest females of the moment on his covers. The magazine played a vital role in sexual revolution and remains one of the world's best-known brands.
How did American Playboy start?
Playboy, an American men's lifestyle and entertainment magazine, was founded by Hefner in Chicago in 1953 and his associates. It was funded in part by a $1,000 loan from Hefner's mother.
It was a game-changer in how the world viewed sex, and became notable for its centrefolds of nude and semi-nude models – called Playmates. It remains one of the world's best known brands, growing into Playboy Enterprises, Inc.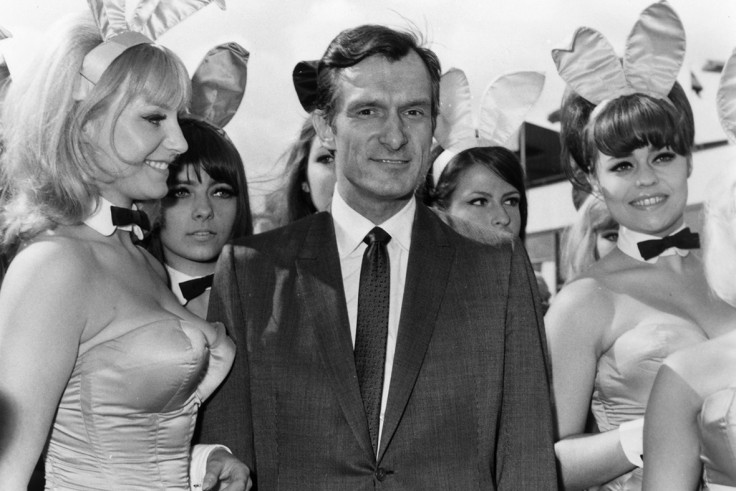 Why is it called Playboy?
Psychology graduate Hefner – who began working in Chicago for Esquire magazine – decided that he would call his new publication Stag Party in the spring of 1953.
He eventually raised $8,000 from his brother and mother, but the publisher of an unrelated men's adventure magazine, Stag, contacted Hefner and informed him they would file suit to protect their trademark if he were to launch his magazine as Stag Party. Hefner, along with his first wife Mildred Williams and friend Eldon Sellers met to seek a new name.
The trio considered Top Hat, Gentleman, Sir, Satyr, Pan and Bachelor before they settled on the name Playboy.
Story behind the rabbit logo
The now iconic silhouette of a rabbit wearing a tuxedo bow tie was created by Playboy art director Art Paul for the second issue as an endnote. It was soon adopted as the official logo and has appeared ever since. Hefner claimed in a 1967 interview that the rabbit was chosen because it is a "fresh animal."
He explained: "The rabbit, the bunny, in America has a sexual meaning; and I chose it because it's a fresh animal, shy, vivacious, jumping – sexy. First it smells you then it escapes, then it comes back, and you feel like caressing it, playing with it.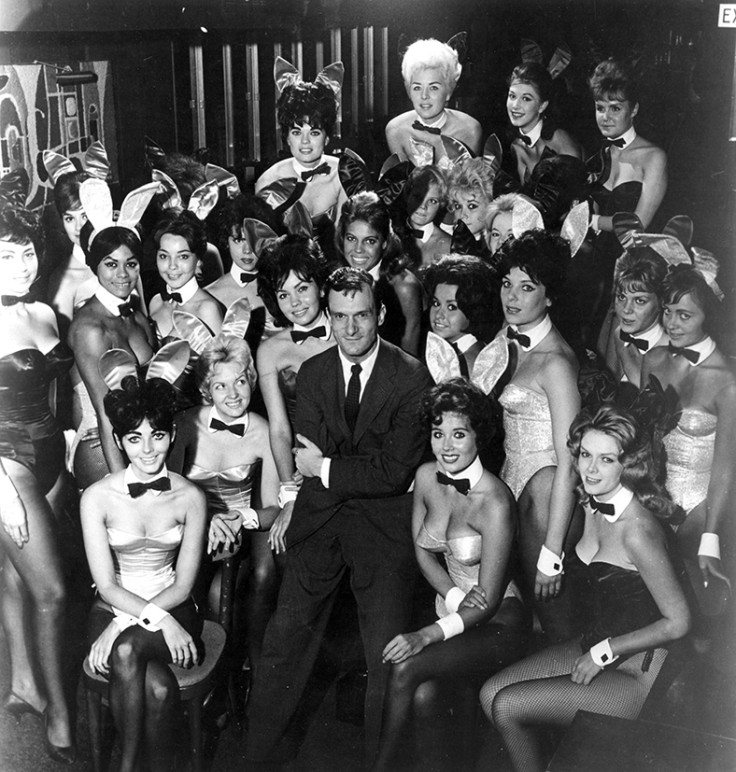 "A girl resembles a bunny. Joyful, joking. Consider the girl we made popular: the Playmate of the Month. She is never sophisticated, a girl you cannot really have. She is a young, healthy, simple girl – the girl next door...we are not interested in the mysterious, difficult woman, the femme fatale, who wears elegant underwear, with lace, and she is sad, and somehow mentally filthy.
"The Playboy girl has no lace, no underwear, she is naked, well washed with soap and water, and she is happy," he added.
First issue
Because Hefner was unsure if there would be a second issue, the first was undated when it was released in 1953. Produced in his Hyde Park kitchen, the first centrefold was Marilyn Monroe, though the picture used originally was taken for a calendar rather than for Playboy.
The picture of Monroe featured her stretched with an upraised arm on a red velvet background with closed eyes and mouth open – an image in which Hefner himself deemed "sexist".
Due to the heavy promotion centred around Monroe's nudity on the already-famous calender, together with the teasers in marketing, the new Playboy magazine was a success. The first issue sold out completely in just a few weeks.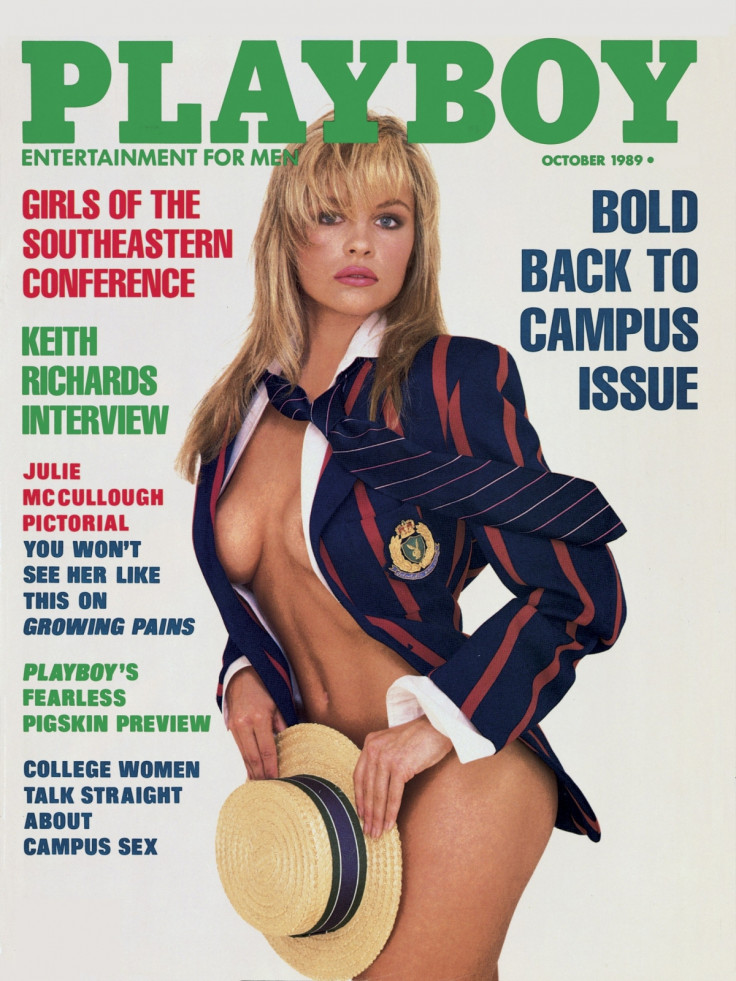 Notable celebrities
Aside from world famous photographers contributing to Playboy including Annie Leibovitz, some of the most famous women to have posed for the magazine include Jayne Mansfield, Kate Moss, Drew Barrymore, La Toya Jackson, Pamela Anderson, Kim Kardashian and Farrah Fawcett among many others.
2016 changes
Playboy announced that it would no longer feature full frontal nudity in October 2015, which started with their March 2016 issue. This was because Playboy CEO Scott Flanders felt that the magazine could not compete with freely available internet pornography and nudity.
He said: "You're now one click away from every sex act imaginable for free. And so it's just passé at this juncture", and Hefner is said to have agreed with him.
The magazine had a change of heart by February 2017, however, citing that dropping nudity had been a mistake. For its March/April issue they re-established some of its franchises including The Playboy Philosophy and Party Jokes, but dropped the subtitle Entertainment For Men.