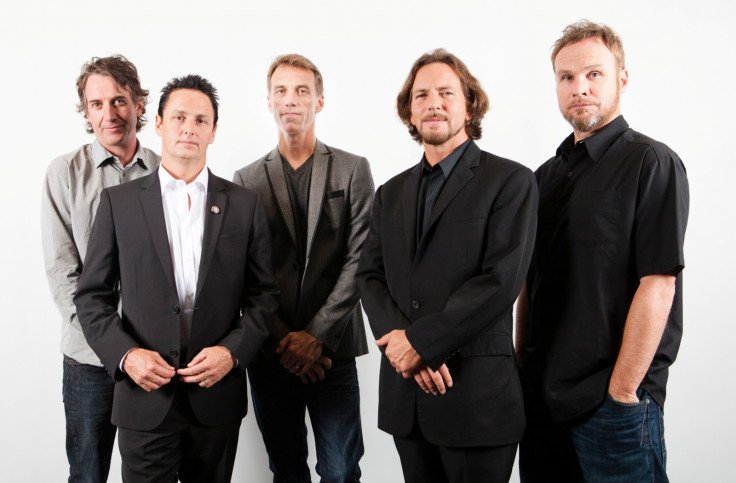 A new class of visionaries are set for induction at the Rock And Roll Hall Of Fame 2017 on 7 April. It took 900 industry experts, critics and musicians to whittle down the six finalists, who will take their rightful places in the museum of music history.
Acts like Pearl Jam, Tupac Shakur, Yes and Journey will be honoured at the ceremony, which is set to take place at the Barclays Center in Brooklyn, New York. The public will have to wait a few weeks to watch how the celebrations unfolded as the event will not air on HBO until 29 April at 8pm ET.
As preparations reach the final stretch, here is a guide of what to expect from each inductee...
Pearl Jam
Inducted by David Letterman
Talk show legend Letterman, 69, will replace Neil Young as presenter after former CSNY star pulled out due to illness. Pearl Jam, who released their debut album, Ten, in 1991, have been at the centre of controversy since being announced as one of the six inductees. One of the grunge icon's former drummers, Dave Abbruzzese, expressed his outrage after being snubbed from the ceremony.
Current members of Pearl Jam, Eddie Vedder, Mike McCready and Stone Gossard, Jeff Ament and Matt Cameron, later extended an invitation to all five of their drummers but it remains to be seen if Abbruzzese will accept and attend. Dave Krusen has also announced that he will reunite with Pearl Jam for the first time since 1991 to perform one song on the drums.
Tupac Shakur
Inducted by Snoop Dogg
Tupac, who died in 1996 at the age of 25, has been recognised for his iconic debut album 2Pacalypse Now. Tupac's former Death Row Records labelmate Snoop Dogg will do the honours of inducting the legendary rapper into the Hall Of Fame with a performance. In March, reports claimed Dr Dre was in talks to join Snoop Dogg for the tribute to relive the 1990s when all three artists were prominent figures for Suge Knight's label.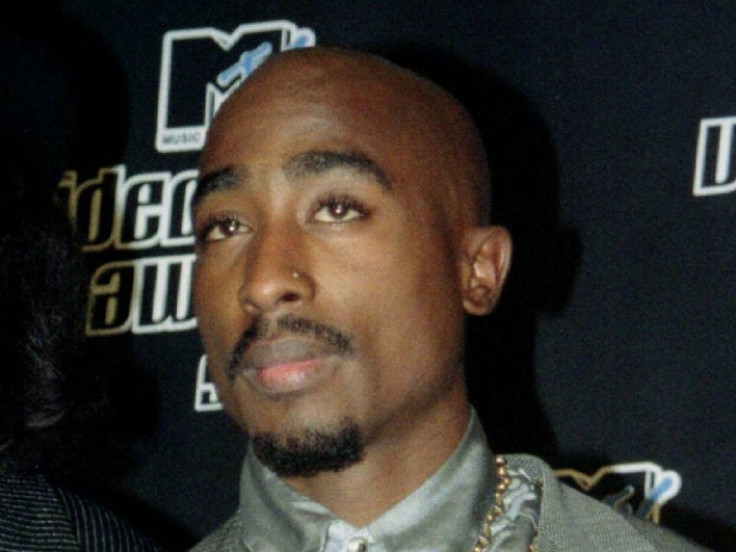 Journey
Inducted by: Pat Monahan
Making for perhaps one of the most anticipated moments of the evening, former Journey singer Steve Perry will attend the ceremony to reunite with his bandmates. Founding bandmember Neal Schon previously revealed his hopes that Perry would perform with the band, but it is thought the singer will not share the stage.
As for the set list, Schon revealed via Twitter that the band have settled on Don't Stop Believin', Separate Ways and Lights – with current singer Arnel Pineda taking lead vocals.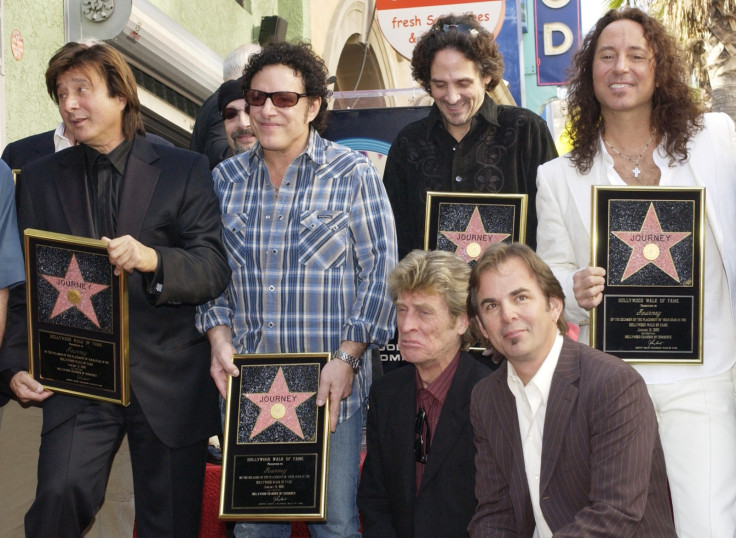 Yes
Inducted by: Rush stars Alex Lifeson and Geddy Lee
It is entirely fitting that Yes will be inducted by members of Canada's Rush, who were "definitely influenced" by the progressive rockers, according to Hall Of Fame's Todd Mesek.
Perhaps foreshadowing the future, Yes bassist Chris Squire previously told radio station K-Earth 101 in 2013 of their Rock And Roll Hall Of Fame induction: "I haven't given it much thought, maybe those Rush guys who got in last year, I'm pretty good friends with Dave Grohl and Taylor Hawkins [of the Foo Fighters], and they did a great speech for Rush... so probably not them, since they just did one. But if you know Geddy, let him know that that would be fine by me." There will not be a dry eye in the house.
Electric Light Orchestra
Inducted by: Dhani Harrison
Dhani, 38, will do the honours of inducting ELO, whose member Jeff Lynne was a frequent collaborator of Dhani's late father, Beatles legend George Harrison.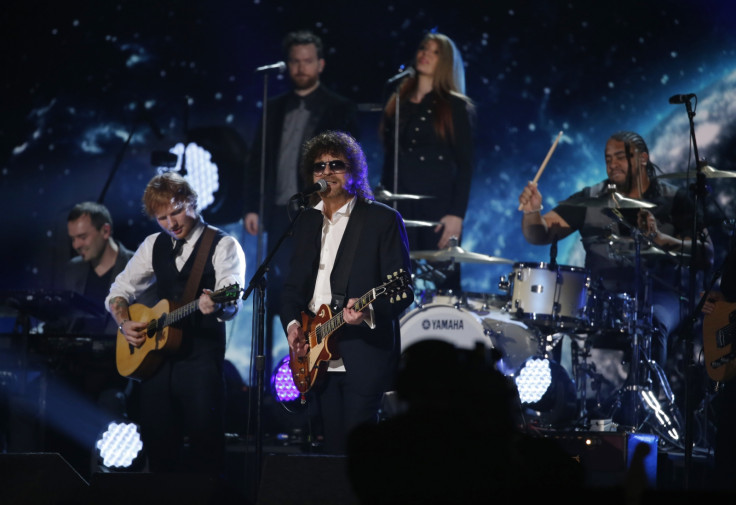 Joan Baez
Inducted by: Jackson Browne
The folk icon, credited with opening doors for the likes of Bob Dylan and Joni Mitchell, admits her induction into the Rock And Roll Hall Of Fame was unexpected. Baez, 76, told the San Francisco Chronicle: "I think they were kind of torn because there was some pressure from people saying, 'She's not rock 'n' roll.
"I've had the most extraordinary types come up to me and say, 'Your music meant so much to me!' Guys with spiked hair and boots. There's a connection that's inevitable, and I'm proud of carrying my part of it." Baez will no doubt do her fans proud.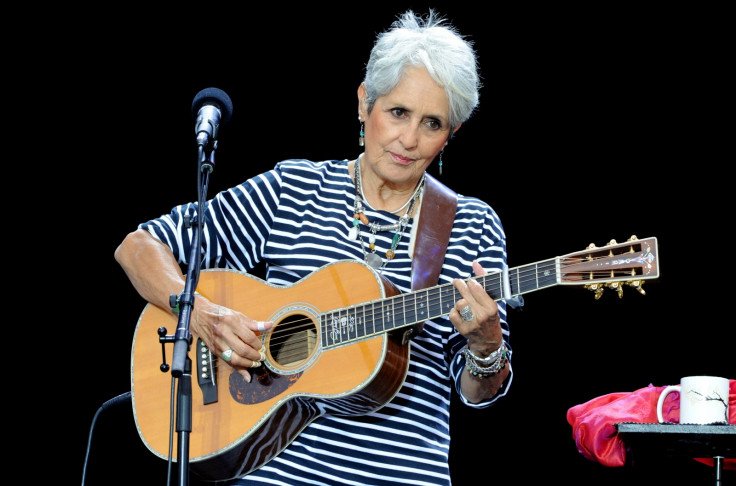 Special tributes and performances
Although Chic missed out on a place in the final six, frontman Nile Rodgers will receive the award for musical excellence, with Pharrell Williams presenting the award. Lenny Kravitz will perform a tribute to late singer Prince, while Alicia Keys, Mary Chapin Carpenter and the Indigo Girls are also listed as performers.