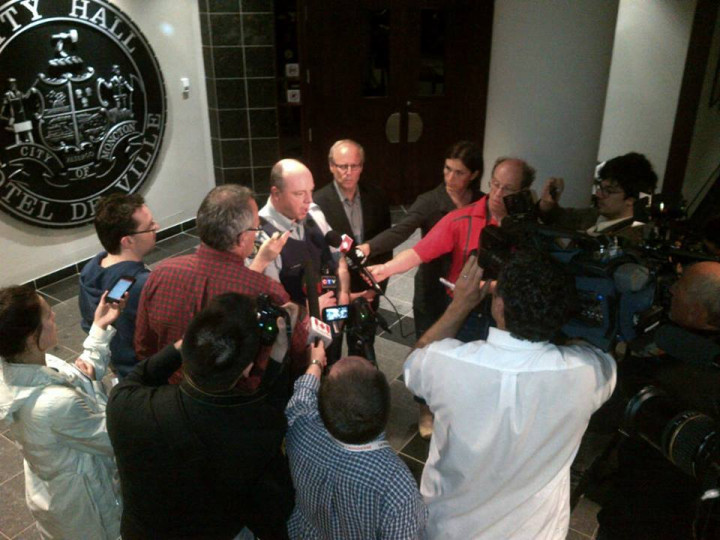 A gunman has opened fire killing three police officers and injuring two others in the city of Moncton, New Brunswick, in Canada as authorities launched an intense manhunt for the armed suspect.
The Royal Canadian Mounted Police (RCMP) has identified the suspect as 24-year-old Justin Bourque.
The authorities have asked the residents in the neighbourhood to stay indoors as the shooter remains on the loose while they continue to scour the city's northern region.
"The RCMP received a call at 7:20pm Atlantic Time of a man wearing camouflage clothing, carrying firearms, and walking into the woods," police official Julie Gagnon said.
Moncton city, which has a population of about 100,000, is located nearly 150kms northeast of St John.
"Shooter still believed to be in Pinehurst Subdivision area of Moncton. Stay locked inside. Leave outdoor lights on," the RCMP tweeted.
"It's just crazy. We're chatting with our friends on Facebook and we're not going to bed until this guy is caught. I'm sure nobody in Moncton is sleeping because he seems to be all over the place. It's devastating. I don't know if he was on a hunt for them, or what," 42-year-old Danny Leblanc, a resident in the neighbourhood, told the Canadian Press.