Canada opens Montreal Olympic Stadium to house vast numbers of Haitians fleeing US on foot
So many Haitian asylum seekers have arrived Quebec that Montreal has opened up its cavernous Olympic Stadium to house and process them.
Many Haitians living in the US are so afraid they're about to be deported that they are fleeing on foot across the border into Canada. In fact, so many Haitian asylum seekers have arrived Quebec that Montreal has opened up its cavernous Olympic Stadium to house and process them.
In the past week alone, about 400 to 500 Haitians – fearing deportation by US President Donald Trump – walked into the province of Quebec, said Marjorie Villefranche, director of the Maison d'Haiti, a community group in Montreal that is helping to settle the newcomers.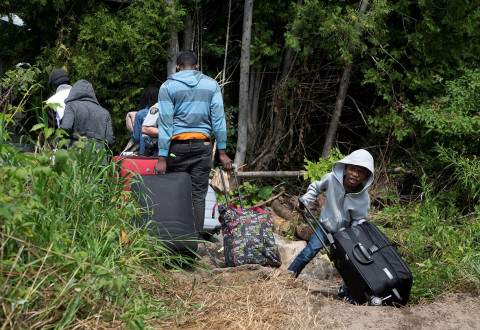 More than 50,000 victims of Haiti's 2010 earthquake have been living in the US under a programme that granted them "temporary protected status". Earlier this year, the Department of Homeland Security extended their status through January 2018, but officials said in May that individuals covered under that status should begin acquiring travel documents to return to Haiti. As many as 60,000 Haitians in the United States could be sent back to their homeland.
"They think the Trump administration will fly them back to Haiti and they don't want to take a chance," said Francine Dupuis, head of a Quebec government-funded organisation that helps asylum seekers,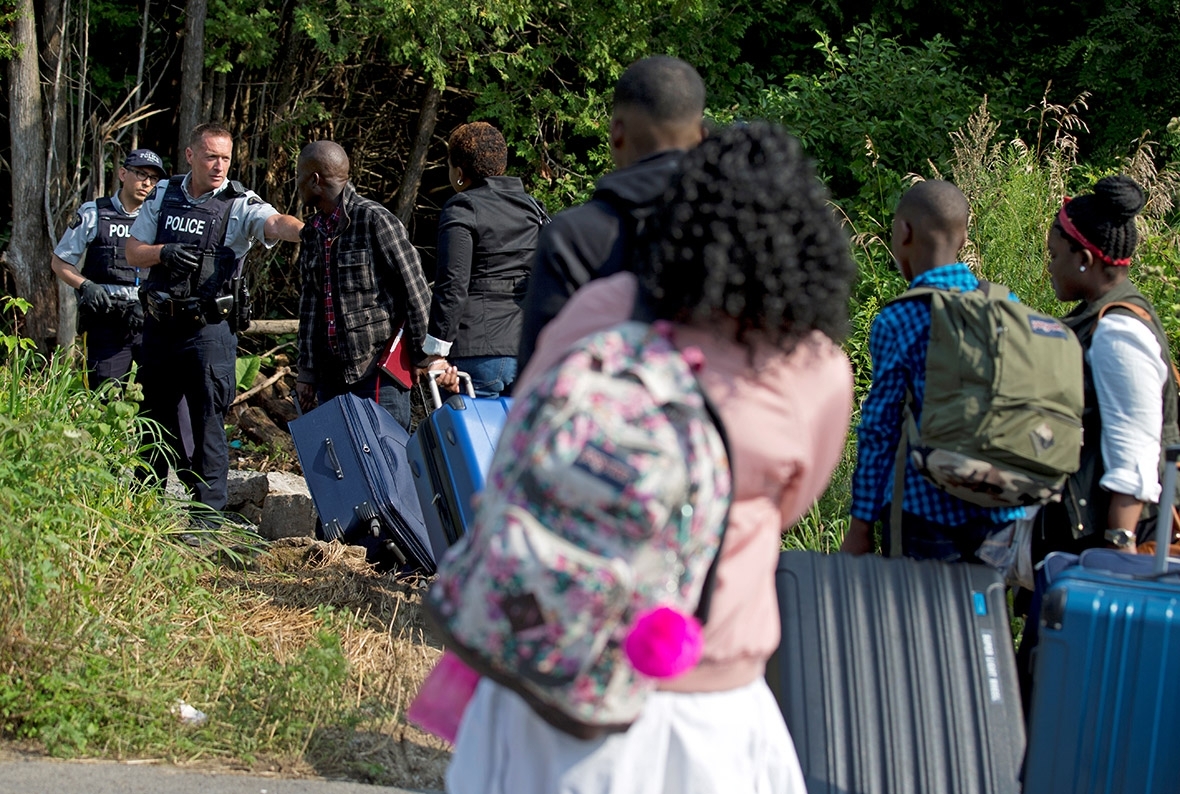 Montreal has a large Haitian community. Mayor Denis Coderre, an outspoken critic of Trump's immigration policies, greeted new arrivals at the Olympic Stadium and went onto Twitter to welcome Haitian arrivals and tell them they can count on the city.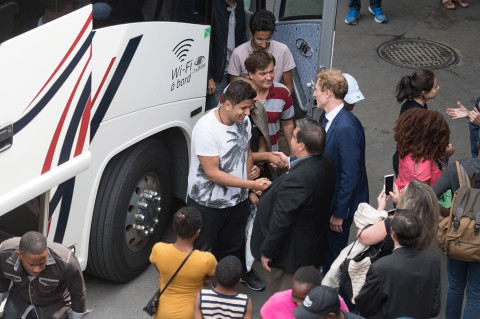 Coderre later tweeted that there were 2,500 new arrivals in Quebec via the United States in July, with as many as 500 currently held at St-Bernard-de-Lacolle on the Quebec-New York State border.
Volunteers from the Quebec Red Cross helped to set up the cavernous, concrete stadium for a temporary stay with cots and food in the rotunda. The government of Quebec said housing refugees in the stadium is only a temporary measure, but they have asked the stadium operators whether they could make room for as many as 600 cots.
More than 4,300 people have walked across the US border into Canada this year seeking refugee status. The vast majority were Haitians, but they have also come from Syria, Burundi, Chad, Somalia and elsewhere, fearing deportation under the Trump administration's strict immigration rules. Canadian and American attitudes towards immigration could hardly be more different.
Trump has tried to impose limits on immigration and ordered a virtual ban on citizens of Iran, Libya, Somalia, Sudan, Syria and Yemen. The Canadian prime minister Justin Trudeau has welcomed refugees, particularly those from war-torn Syria.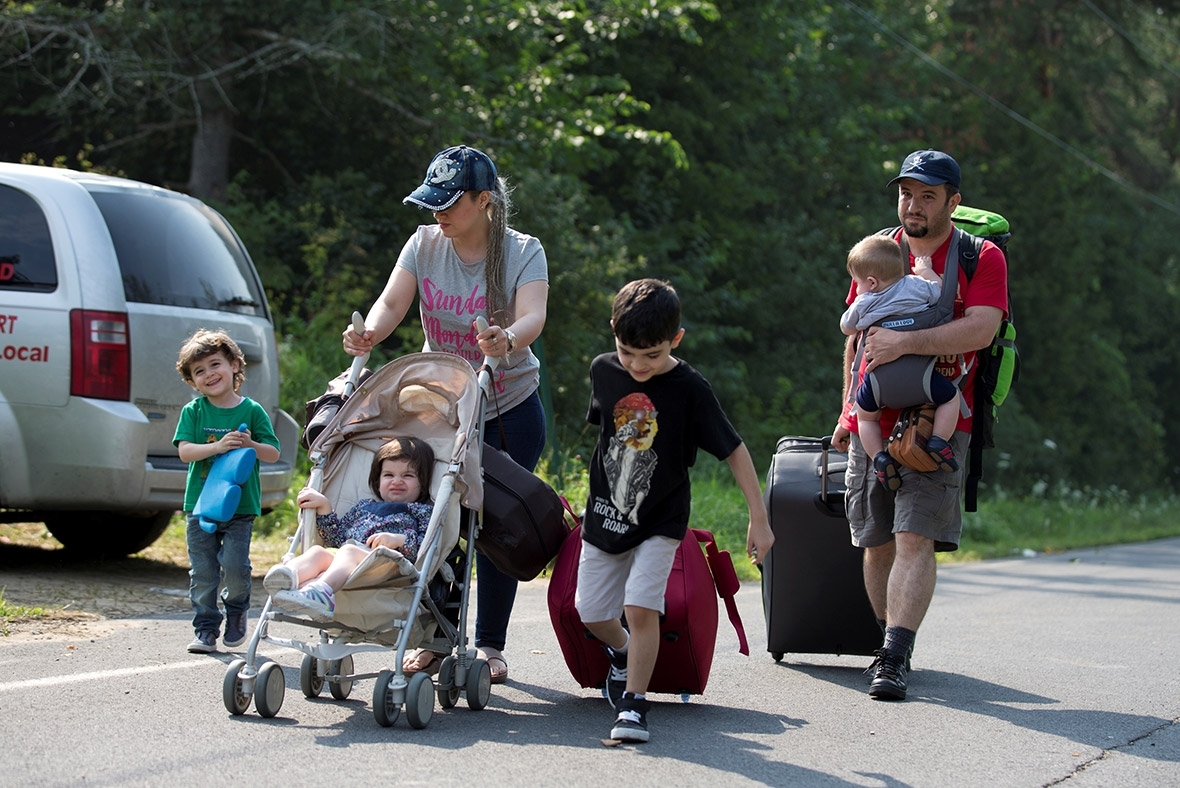 Once in Canada, asylum seekers are detained and held for questioning and security screening before being allowed to file refugee claims. Canada is on track this year to have the most asylum claims in almost a decade, according to government figures. The high numbers have made for worsening delays that leave people in limbo.
Canadian parliamentarian Emmanuel Dubourg, who was born in Haiti, welcomed the Haitian asylum seekers. "We in Canada understand their situation, the uncertainty they're feeling, and we will do everything we can to accelerate the process," he said.