Italy has introduced controversial new measures to stop migrants from reaching Europe, including sending warships to Libyan waters and drawing up a set of rules that must be followed by NGOs that rescue migrants from the Mediterranean.
Italy has borne the brunt of new arrivals since the implementation of an agreement between the European Union and Turkey to curb the flow of migrants sailing for Greece. Around 95,000 people reached Italy this year, adding to the half a million who arrived over the three previous years.
On Wednesday (2 August) Italy's parliament authorised a plan to send two naval vessels to Libyan waters. It initially hoped to send six ships into Libyan territorial waters, but the plans had to be scaled back following protests from Tripoli. Defence Minister Roberta Pinotti said the vessels would only provide technical support and would not infringe on the north African country's sovereignty.
Amnesty International criticised the plan, saying that dispatching warships to aid the Libyan coast guard was "a shameful attempt to circumvent the rescue of migrants and refugees".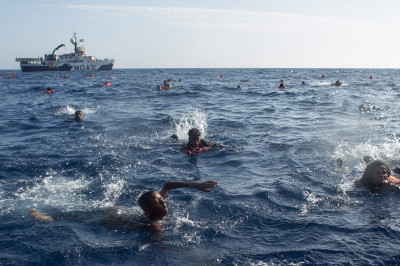 Charity boats have become increasingly important in rescue operations, picking up more than a third of all migrants brought ashore. Italy fears the NGOs are facilitating people smuggling by hovering close to Libya, waiting for the migrant boats to cross into international waters where they can be picked up.
The Italian government has introduced a code of conduct for the NGOs and has demanded that armed police travel on their boats to help root out eventual people smugglers. Only three out of eight humanitarian groups operating in the southern Mediterranean agreed to the Italian terms.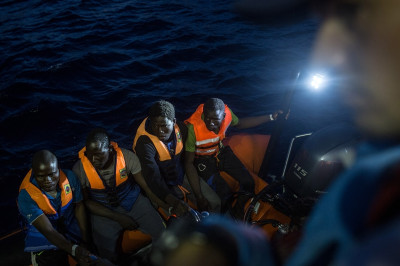 Italy did not spell out the consequences for those that did not sign its new code of conduct, but on Wednesday 2 August, the Italian coastguard halted a boat operated by German NGO Jugend Rettet, which had refused to sign. The vessel was searched and then escorted to port, while the crew IDs were checked.
More than 2,200 people have lost their lives this year while trying to make the crossing from North Africa, making the Mediterranean the most dangerous border crossing on the planet for migrants and refugees.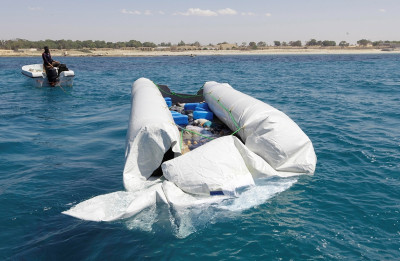 Italy wants migrants picked up by the Libyan coast guard or its ships and returned to Libya, not taken to Italy. Currently, migrants who reach international waters are taken to Italy because Libya is not considered safe for refugees, and returning them there would be a violation of international law.
The Libyan coast guard returns migrants to detention centres where they are held indefinitely in "inhuman" conditions, according to the United Nations. Rescued migrants have told Italian authorities and humanitarian organisations about torture, rape, forced labour, beatings and other atrocities they suffered in Libyan camps. Italy wants UN agencies to bolster their presence there and to operate migrant camps that respect human rights.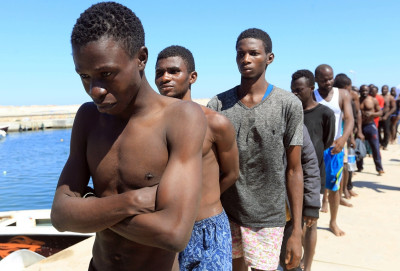 Italy is due to hold national elections by next May, with voting widely expected in early 2018, and the migrant issue is expected to top the political agenda. Rightist parties have accused the centre-left government of doing nothing to halt the influx.
The influx of more than a million people in 2015 boosted up support for populist, nationalist and Eurosceptic parties across the EU. These groups make a link between immigration from the mainly-Muslim Middle East and Africa and the rise in Islamist attacks in Europe.