Canada teenager Jeremy Cook shot dead after using Find My iPhone app to track stolen smartphone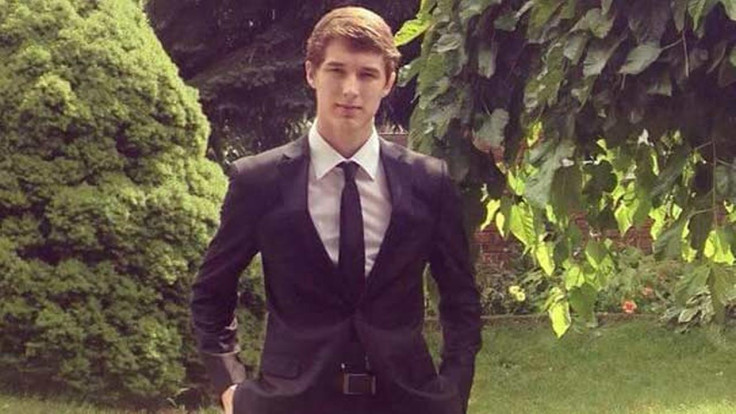 An 18-year-old man has been fatally shot after trying to retrieve his stolen iPhone from thieves in Ontario, Canada and the police are still hunting for his killers.
Jeremy Cook, from Brampton, Ontario, left his smartphone in a taxi on Saturday 13 June. In the middle of the night, he and a relative used the Find My iPhone app to trace his handset to a property on Highbury Avenue in London, Ontario.
Police said when Cook and his relative got to the address and attempted to retrieve the iPhone, they were confronted by three men in a Mazda Sedan. The men tried to drive away, so Cook grabbed on to the driver's side door and several shots were fired.
Cook died at approximately 5.15am ET (10am BST) on Sunday 14 June and his body was found at the back of a strip mall near Highbury Avenue, a wealthy area in the north of the city. The car and the phone were found abandoned nearby – the vehicle had hit a fence and a telephone pole.
The police are now hunting for three black men between the ages of 18 to 21 in connection with the crime.
A GoFundMe campaign has been set up by the Cook family and friends in the teenager's memory in order to give them the time they need to grieve. The campaign was looking to raise CA$20,000 (£10,340, $16,450) and has already raised CA$14,405 in 24 hours.
Losing life over a stolen phone is 'extreme'
London Police Constable Ken Steeves told The Canadian Press: "It's certainly extreme. No one ever would have predicted or even thought that a loss of life would have resulted from a loss of a phone.
"The app itself is a great tool to have. Nobody could ever predict that what occurred was going to occur in that case.
"But if you suspect there's any potential for violence at all, we certainly encourage people to contact police. We'd be more than happy to come out and investigate with the hopes of retrieving the phone."
This is not the first time someone has been murdered over a smartphone. In London, UK, in 2009, garage worker Saravanakumar Sellappan was murdered for his BlackBerry phone while walking down a street in Thornton Heath.
The three suspects in question were each jailed for nine years after being identified on CCTV.
Should civilians be tracing their own stolen property?
In April in the UK, two women in Newcastle used the Find My iPhone app to track down their stolen handbags when the police were reportedly too busy to attend their call. Bringing along two men for back-up, the women tracked the thief down and confronted him in the town of Walker, then called the police to arrest him.
In this case, the man was intoxicated and disoriented, and the police were able to apprehend him and get the stolen goods back, but the situation could have turned out differently.
When the incident was reported in the news, Neighbourhood Sergeant Michael Heaney told the Newcastle Chronicle: "Many phones and other devices now have GPS tracking systems and I'd urge people who own these types of devices or are considering buying them to find out more about them.
"It could make a huge difference if you are unfortunate enough to become a victim of theft."
© Copyright IBTimes 2023. All rights reserved.