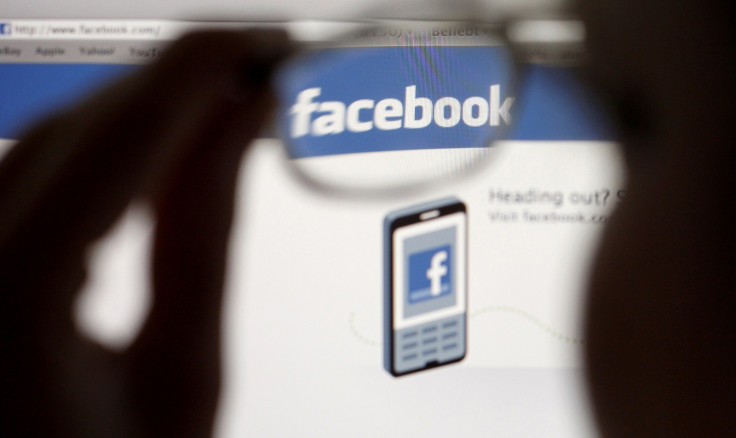 A Canadian internet service provider (ISP) has received a public backlash after posting a list on its Facebook page of 25 subscriber names who had not paid their overdue bills, in order to publicly shame them into paying.
On 30 November, Senga Service Cable Company posted a list of names of subscribers who were to have their internet disconnected on 2 December, together with the exact amounts they owed the company, to its Facebook page, and then shared the list with a number of related community Facebook pages.
"We always got excuses from everybody. Promissory notes and everything, and it never arrives. So we found the most effective way is to publicly post the names," Jennifer Simons from Senga Services told CBC News, stressing it was hard to collect debts in small communities such as Fort Simpson village in the Northwest Territories of Canada, which has a total population of around 1,200.
"We know everybody, so we give people a chance. It's the people who dodge us on a regular basis who are the ones being shamed."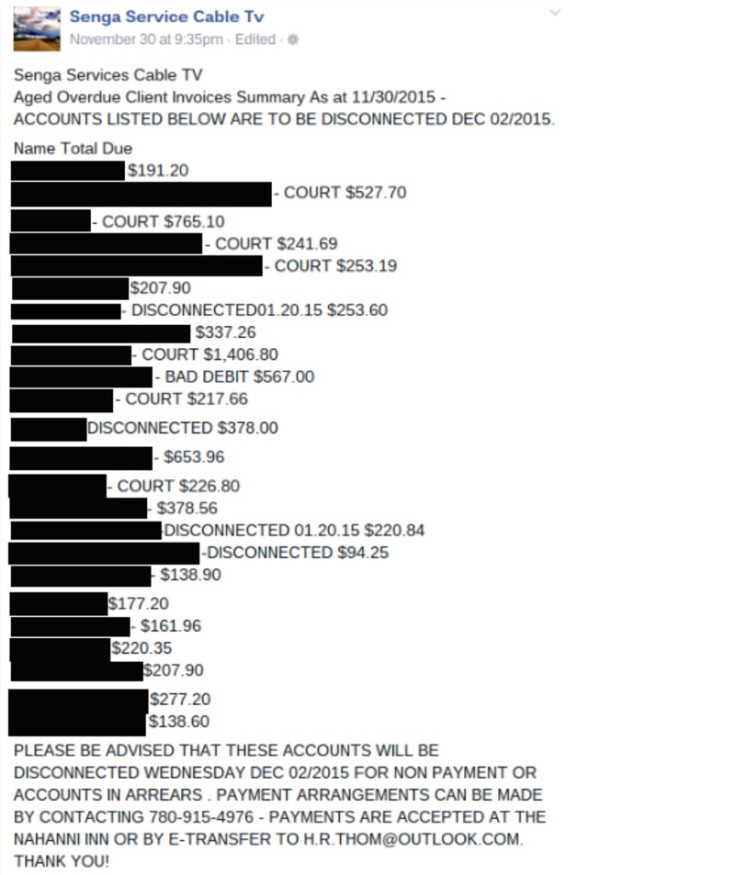 Simons said she checked the legality with the firm's lawyers prior to making the Facebook post and was told it was fine for Senga Services to publish the customer's name and amount owed, as long as the firm did not also disclose the person's birth date, address, social insurance number or other identifying details.
Angry customers replied to the Facebook post stating their disbelief at Senga Services' actions and Simons was seen arguing on now-deleted Facebook comment threads that people should not be living outside their means. She said the ruse worked as four people came forward and paid their bills after seeing the post.
However, the Office of the Privacy Commissioner of Canada was not impressed after it was alerted to the matter by CBC News and asked Senga Services to remove the post, to which the firm complied.
"The [Personal Information Protection and Electronic Documents Act] allows organisations to use or disclose people's personal information only for the purpose for which they gave consent," said Tobi Cohen, a senior communications adviser at the office.
"There is also an overarching clause that personal information may only be collected, used and disclosed for purposes that a reasonable person would consider appropriate under the circumstances."
The Office of the Privacy Commissioner of Canada added it was still considering whether to investigate the matter further.