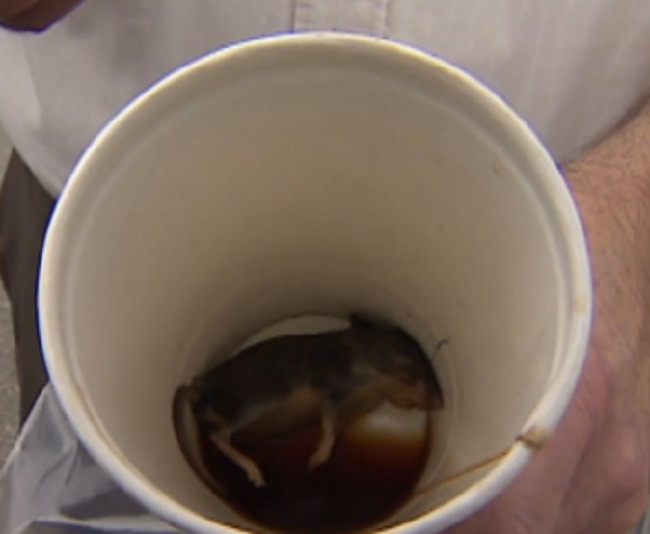 A Canadian man has claimed to have found a mouse at the bottom of his McDonald's coffee on his way to work.
Ron Morais shuddered when he saw the tiny animal in his paper cup as he took his last sip of coffee from the Fredericton restaurant.
"I always take the lid off to get my last sip of coffee. And when I took the lid off, there was a little bit of a surprise in my coffee cup. It was a dead mouse," he told CBC.
"I kind of had a little queasiness in my stomach."
McDonald's Canada said pest controllers found no evidence this week of any rodent problems in the building on Prospect Street.
The company said it took "allegations involving cleanliness and sanitation very seriously".
In a statement, it said: "Upon learning of this situation, the local franchisee immediately began an investigation, including working closely with the local public health authority who conducted an inspection following receiving a complaint.
"Both the local health authority and an independent inspection by a pest control company of the interior and exterior today found no evidence of any pest issues in the building.
"We are continuing to investigate this isolated incident and have reached out to the customer to obtain the product sample."
It added until such time, it had obtained all the facts it said it would be inappropriate to comment further.
"I'd like to know how the mouse got in the cup of coffee," Morais said. "But I'm here. And I'm in better shape than the mouse."