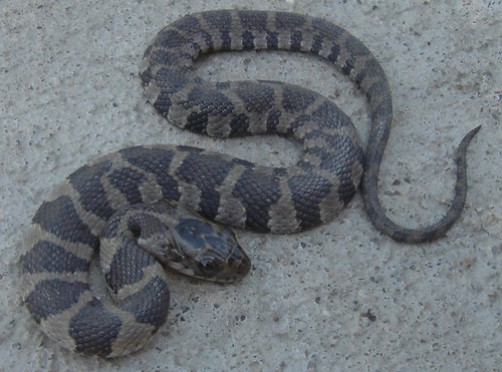 A bite from a venomous South American snake has left a Canadian man weeping tears of blood.
A 61-year-old man from Vancouver was taking a night-time stroll on a Costa Rica beach when the snake bit him.
According to The Canadian Press, the man developed symptoms ranging from painful swelling of his leg to kidney failure almost immediately.
The man was taken to a medical clinic in Costa Rica, but had to be flown back to Vancouver because he could not get appropriate medical attention due to the language barrier, reports Globe and Mail.
According to Dr. Roy Purssell, the director of the B.C. Drug and Poison Information Center in Canada, the snake venom also caused major blood clotting in the victim.
"The patient was having bleeding from various areas, and his tears actually had turned to blood," he said.
After a thorough examination of the patient's symptoms, the doctors at the Vancouver General Hospital identified the snake as a venomous pitviper called the Bothrops.
The closest place with an antidote for the poison was a zoo in Seattle, Washington, and an air ambulance was despatched.
"We had sorted out which snake it likely was and the location of the anti-venom by about noon that day and the patient was actually given the anti-venom by just after six o'clock, so we were actually pretty impressed by (the speed of the response)," Purssell said.
"The abnormalities and blood clotting were starting to resolve within minutes. They were dramatically better within a couple of hours, and almost back to normal within a few hours after that," he added.
The victim did not even know that he had been bitten, which made it more difficult for the medical team, which had to work hard to understand the reason behind his sudden symptoms.
The man's condition is now stable but Purssell warned that the snake bite may have left the man with permanent kidney damage.