Canadian Prime Minister Justin Trudeau raises LGBTQ flag on Parliament Hill in Ottawa
Canadian Prime Minister Justin Trudeau has raised a rainbow flag on Parliament Hill in Ottawa to mark the start of Pride Month in the country. The flag, which represents the lesbian, gay, bisexual, transgender and queer community, was raised outside the iconic building on 1 June.
Trudeau said, "This is a great day for Canada, and it is part of a long series of milestones that this country has hit over the years. It hasn't been easy, it hasn't been automatic, a lot of people have fought for a long time for this day, and the many days that led up to this day to happen. And it is absolutely wonderful to be celebrating in such a significant way as to raise the Pride flag on Parliament Hill for the very, very first time".
Later in the year, Trudeau will become the first sitting prime minister in the country's history to march in Toronto's pride parade. He added, "Canada is united in its defence of rights, in its standing up for LGBTQ rights. This is what we are truly celebrating today".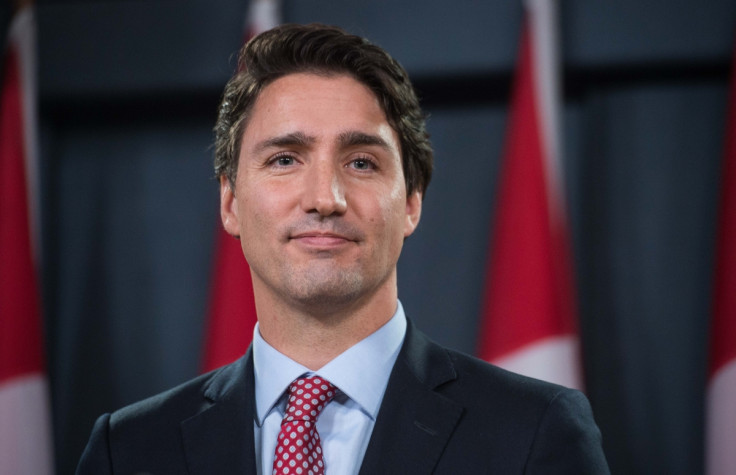 Pride Month celebrates gender and sexual diversity in Canada. The Liberal government, headed up by Trudeau, have introduced legislation in recent weeks to extend legal and human rights to those in the Trans community.
© Copyright IBTimes 2023. All rights reserved.