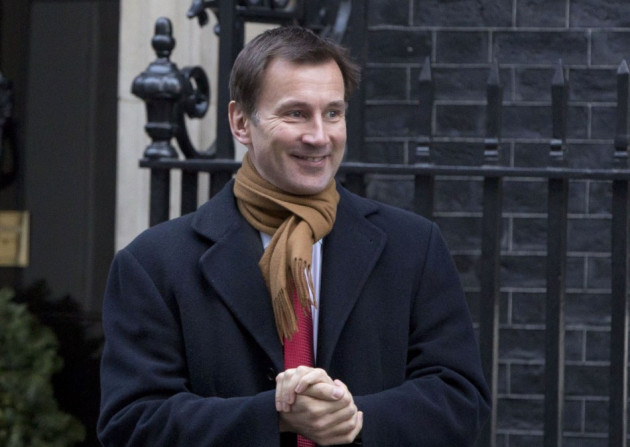 Jeremy Hunt has said that adopting healthier lifestyles and improving early diagnosis will help make England the best in Europe at tackling cancer.
The health secretary made this announcement following the annual report Improving outcomes: a strategy for cancer, which showed survival rates for cancer are improving.
Speaking at the Britain Against Cancer Conference, he said he wants to reduce the variation in cancer survival in regions across England.
He said: "150,000 people die tragically from cancer every year, which is more than the number of armed services personal who lost their lives in every single armed conflict combined since the Second World War.
"We've made fantastic progress but I want to be the best in Europe at tackling this horrible disease and so we are launching a major programme of work, which will involve improving early diagnosis by GPs, leading healthier lifestyles and getting rid of some of the variation in services between different parts of the country.
"This is a time not to sit back but actually to re-double efforts. We've come so far but there's much much more to do."
Bowel and cervical screening
Hunt also pledged to make the country the best place in Europe at treating strokes and diseases of the heart, respiratory system and liver.
Steps to be introduced to improve outcomes include new screening techniques to improve early diagnoses, such as more sensitive approaches to cervical screening and flexible sigmoidoscopy for bowel cancer.
Treatment will also be improved, with £165 million announced to expand radiotherapy capacity, and the Be Clear on Cancer awareness campaign will include more types of the disease from next year.
Cancer Research welcomed the announcement. Sarah Woolnough, Cancer Research UK's executive director of policy and information, said: We know that late diagnosis of the disease and poor access to the best treatments remain persistent problems, so the Government's commitment to new screening techniques that help prevent as well as diagnose cancer earlier are very welcome.
"The announcement of pilot sites for flexi-scope screening for bowel cancer is a crucial step in making better screening tests available across the country and saving more lives from cancer. Cancer Research UK led a 16-year-trial that showed just how effective flexi-scope screening is - it will save thousands of lives from bowel cancer every year
"HPV testing is also a better method of cervical screening than the existing test, and so we're pleased that preparations are being made to allow English women to have this type of testing.
"Shining a light on the best and worst performing NHS organisations is also important to encourage all cancer services to learn from the best and to ensure patients get high quality treatment and care wherever they live."