Canna: First crime committed on tiny Scottish island for 50 years as its only shop is robbed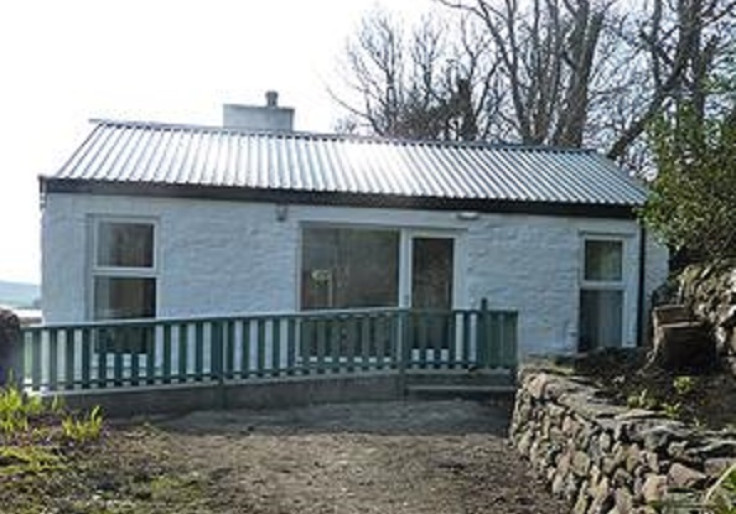 Police are investigating what is believed to be the first crime committed on a Scottish island for 50 years after its only shop was robbed.
The community store on the tiny island of Canna, in the Inner Hebrides, operates using an "honesty basis", where customers note down in a book what they have bought and leave the money in a box.
After four years of using this system, thieves came into the store and stole a series of goods, including chocolates, batteries and six hand-knitted hats.
The residents of Canna, which has a population of just 26 but also welcomes tourists and fishermen, say they are "gutted", with the last reported crime on the island taking place in the 1960s after a carved wooden plate was taken from a church.
The shop, which is run by volunteers, said the building will now be locked overnight as a result of the break in.
A message posted on Facebook by the Isle of Canna Community Development Trust said: "Sadly our community shop was robbed on Friday night. In the 4 years our shop has been run on an honesty basis, this is the first time this has happened and we are all gutted by it.
"The thieves cleared the shelves of sweets, chocolate bars, coffee, biscuits, toiletries, batteries and more. Most upsetting for Julie was they stole six of her handknitted Canna wool hats which were in the shop on a sale or return basis.
"Sadly, this means we will have to lock the door of the shop overnight now. We left it open specifically to welcome fisherman in to use the wi-fi and buy anything they needed while resting at our pier overnight. The feedback from the fishing community was that it is a most welcome service. It is therefore very sad that they and other visitors have to lose out."
A spokesperson for Police Scotland said: "The incident is believed to have occurred between 8pm on Friday and 8am on the Saturday. It was reported to police on the Sunday at around 4pm. It was the theft of hand-knitted hats, confectionery and toiletries.
"As part of the inquiries we are looking to trace a fishing vessel that was docked at the Canna pier at the time of the incident. If anyone has any information they are asked to contact Police on 101."
© Copyright IBTimes 2023. All rights reserved.