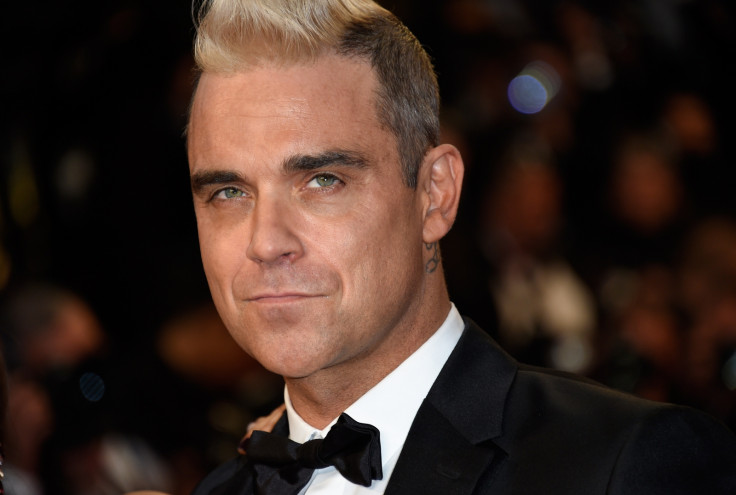 Rocker Robbie Williams has confessed to smoking marijuana at Buckingham Palace. The Let Me Entertain You singer – who has been open about using the class B drug recreationally in the past – let it slip while denying rumours he had once thrown up at the Queen's residence.
Asked by The Sun Online whether he'd ever been sick at the palace, the 42-year-old replied: "Threw up in Buckingham Palace? No," before adding: "I smoked a spliff in Buckingham Palace."
Although he didn't reveal further details, it is thought that it was when he performed for the Queen's Diamond Jubilee Concert in June 2012 that he lit up.
Despite two trips to rehab, Williams admitted in 2013 that he still uses the drug "purely to relax."
It seems that he may have taken a leaf out of book of late Beatles star John Lennon, who smoked cannabis minutes before being awarded his MBE in 1965. "We were giggling like crazy because we had just smoked a joint in the loos of Buckingham Palace," he said.
Stephen Fry also admitted in his 2014 autobiography More Fool Me that he snorted cocaine in Buckingham Palace as well as the House of Commons and the House of Lords at the height of his 15-year addiction. He wrote:"There is no getting away from it. I am confessing to having broken the law and consumed, in public places, Class A sanctioned drugs. I have brought, you might say, gorgeous palaces, noble properties and elegant honest establishments into squalid disrepute."
The former Take That star made headlines back in January after a video of him using a generous amount of hand sanitiser after singing Auld Lang Syne during a New Year's Eve gig in central London went viral.
He had previously revealed that he is so concerned with hygiene that he struggles to shake strangers' hands. "The kids haven't seen me do it. Around the house I have mouthwash and hand sanitiser everywhere," he said adding: "I'm a bit of a germaphobe. I find it difficult shaking people's hands now."