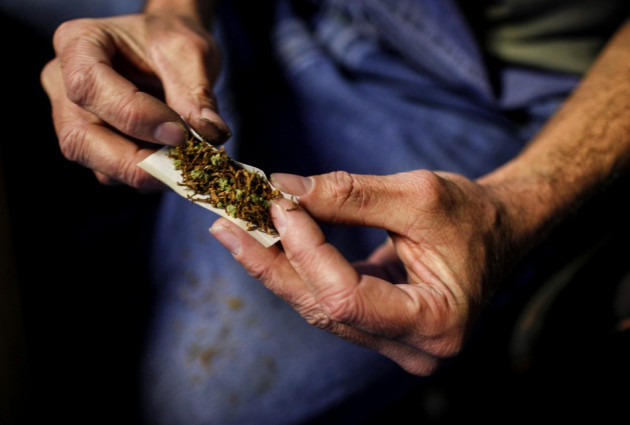 The number of people suffering from mental or behavioural disorders as a result of cannabis use has increased by nearly half in four years.
Medical experts have linked the increase with the rise in popularity of a particularly strong strand of the drug known as "super skunk".
The drug is known to have 20 times more of the psychoactive ingredient tetrahydrocannabinol (THC) than previous forms of cannabis.
A report in 2008 warned people who smoked super-strength skunk were 18 times more likely to suffer a psychotic episode.
Figures released to MPs have now shown the number of people admitted to hospital for mental or behavioural issues as a result of cannabis use increased from 651 in 2008/09 to 1,003 in 2011/12.
Mary Brett, who chairs the campaign group Cannabis Skunk Sense (CanSS), said: "Despite many warnings over the years the rise in admissions must surely be truly alarming.
"However, this 54% increase in episodes of cannabinoid-induced mental or behavioural issues should come as no surprise."
Skunk now accounts for around 80% of the market having risen popularity over the past 10 years. The THC content of the drug averages at around 16.2% but can be as high as 46%
"Old fashioned 60 to 70s cannabis had around 1-2 per cent THC," Brett added.
There have been many studies which suggest a link between cannabis use and mental illness, including one in 2008 by the Institute of Psychiatry at King's College London.
Scientists found that people who had a psychotic episode such as schizophrenia, paranoia or serious depression, were twice as likely to have used cannabis for more than six years and 18 times more likely to use skunk.
Cannabis was reclassified as a Class B drug in 2009, some five years after being downgraded to Class C.