The complete line-up of films showing at the 68th Cannes Film Festival was announced by the event's general delegate Thierry Fremaux this morning in Paris (16 April).
The festival will begin on 13 May and open with French comedy/drama film La Tête Haute (Heads Up in English). It tells the story of 16-year-old Maloney by following his development from child to adult as he is guided in his adolescence by a social worker and a judge, played by Catherine Deneuve.
There have been 16 films so far confirmed to be in competition for the Palme d'Or, but more are said to be announced in the next few weeks. There have yet to be any British directors make the list but that could all change given the buzz surrounding Ben Wheatley's High Rise featuring Tom Hiddleston.
Among the roster is Todd Haynes' Carol which stars Rooney Mara as a department store clerk who falls for an older, married woman (Cate Blanchett).
Other films in contention for the highest prize at the festival include Justin Kurzel's Macbeth, a re-telling of the Shakespeare tragedy starring Michael Fassbender and Marion Cotillard; Denis Villeneuve's Sicario, an FBI thriller that sees Emily Blunt go up against Benicio Del Toro in a CIA drug-bust operation and Gus Van Sant's The Sea Of Trees, a drama that depicts a suicidal American man (Matthew McConaughey) who comes across a potential saviour when lost in a Japanese forest.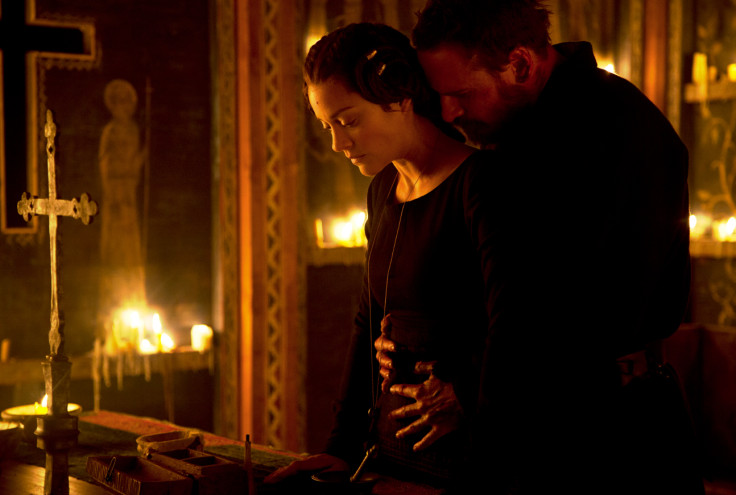 Another movie in the running is Yorgos Lanthimos' The Lobster, set in a dystopian future where people are sentenced to become animals if they cannot find a partner. The film stars Colin Farrell, Lea Seydoux and Broadchurch's Olivia Colman.
The whole concept of the prestigious event has come under some criticism lately as the festival has been accused of continuing to shine a light on particular directors regardless of the quality of their work.
In fact, in the line-up of 2015 contenders, there are films from six directors who have been featured in the festival before.
Fremaux has fervently denied that this is done consciously however, stating: "It's not always the same people in the Cannes Film Festival but it's not always that easy to find young or unknown auteurs that have the stuff that can stand up to the competition."
Mad Max: Fury Road, directed by George Miller and starring Tom Hardy and Charlize Theron will also be screening out of competition, alongside Woody Allen's Irrational Man and Pixar's Inside Out. Irrational Man will mark the second time actress Emma Stone has worked with the iconic director, and she will play a college student who embarks on a romance with her professor (Joaquin Phoenix).
Amy, the documentary depicting the life and death of Amy Winehouse, is also scheduled for a midnight screening sometime within Cannes' timeline.
Oscar-winning director brothers, Joel and Ethan Coen will act as presidents of the jury when it comes to choosing the winning films of the festival whereas Isabella Rossellini will lead the decision process towards the Un Certain category.
Cannes Film Festival will run from 13 May to 24 May.