The opening sequence of the new James Bond film Spectre is pegged to be the "biggest" and most "spectacular" the franchise has ever produced, claims a new report.
According to Empire, several new details of the film's opening scene have been leaked online. Set in Mexico City during the Day of the Dead festival, the first scenes involve exploding buildings, a chase through the parade, a fight inside a helicopter and "one of the most spectacular stunts in Bond history."
Producer Michael G Wilson told the film magazine it may be "the biggest opening sequence we've ever done, maybe the biggest sequence we've ever done".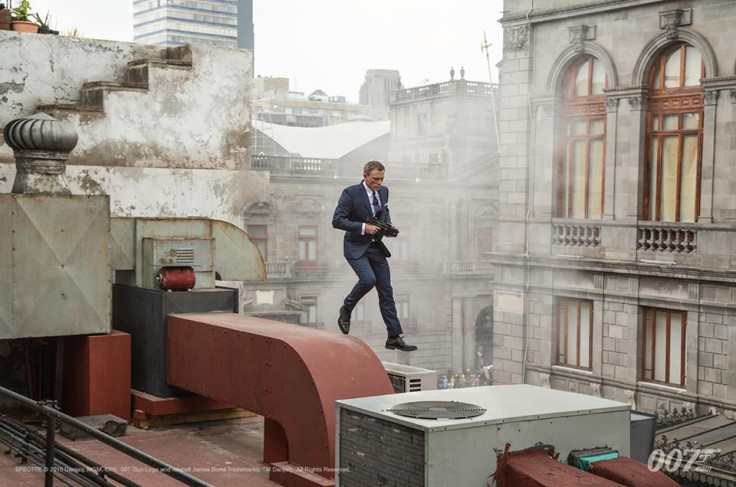 He said: "We've got 1,500 extras in Day of the Dead costumes and make-up and we've occupied the centre of Mexico City for days. The only thing that's come close to it was putting on the carnival in Rio in Moonraker, and I think this is a much bigger operation."
Daniel Craig undergoes surgery
Daniel Craig has undergone knee surgery to repair an injury caused while filming the latest James Bond picture Spectre, reported Deadline.
A representative for Eon Productions described the surgery as "minor." Craig underwent the surgery this Easter weekend during a break from filming.
"During a scheduled break, Daniel Craig had arthroscopic surgery to repair his knee injury," said an Eon statement. "He will rejoin production on April 22nd at Pinewood."
Naomie Harris, who starred as Moneypenny in Skyfall, will return to Bond's side in Spectre, as will Ralph Fiennes as M and Ben Whishaw as Q. There are rumours that Christoph Waltz will also join the cast, as the classic super-villain Blofeld.
Spectre is expected to be released on 6 November, 2015.