Cannes Film Festival 2013: Sharon Stone and Aishwarya Rai Bachchan on amfAR Red Carpet [PHOTOS]
The 20th amfAR's annual Cinema Against AIDS gala was held on Thursday night, at the Hôtel du Cap in Antibes, in France. The high-profile and glamorous event saw celebrities from the film, fashion and music industries walk the red carpet to a golden sunset in the backdrop.
"It's gorgeous here, the view doesn't get much better than that," said fashion model Karlie Kloss, donning skyscraper heels and a black Vuitton pantsuit.
Hollywood diva and style icon Sharon Stone never fails to impress fashion watchers. The 55-year-old actress wore white Cavalli with a gold serpent, suspended by chains, sensuously slithering its way down her back... an unexpected surprise accessory for a white gown.
The Basic Instinct star was also at Cannes, for film festival, a couple of days ago. She wore Cavalli there too but that was a blue, beaded creation, with a rather daring neckline.
Also present at the amfAR event was singer Janet Jackson. The Grammy Award-winning star was wonderfully stunning and turned up with her famous smile. Her choice of a white suit though, failed to impress.
Meanwhile, veteran Hollywood star Goldie Hawn continues to defy age and look as peppy as she did all those years ago, in a sunshine-coloured Halston Heritage maxi chiffon gown.
"It's a great time to be here because this is one of the most exclusive amfARs. I think it's a good moment to celebrate. It's been a lot of years, a lot of money has been raised and a lot of research has been done. It's helped change the world, and I'm all for that," said Hawn.
"I feel free as a bird with all this chiffon, it's wonderful, I can eat all I want," she added.
Scroll down to see pictures of celebrity red carpet arrivals at the amfAR gala...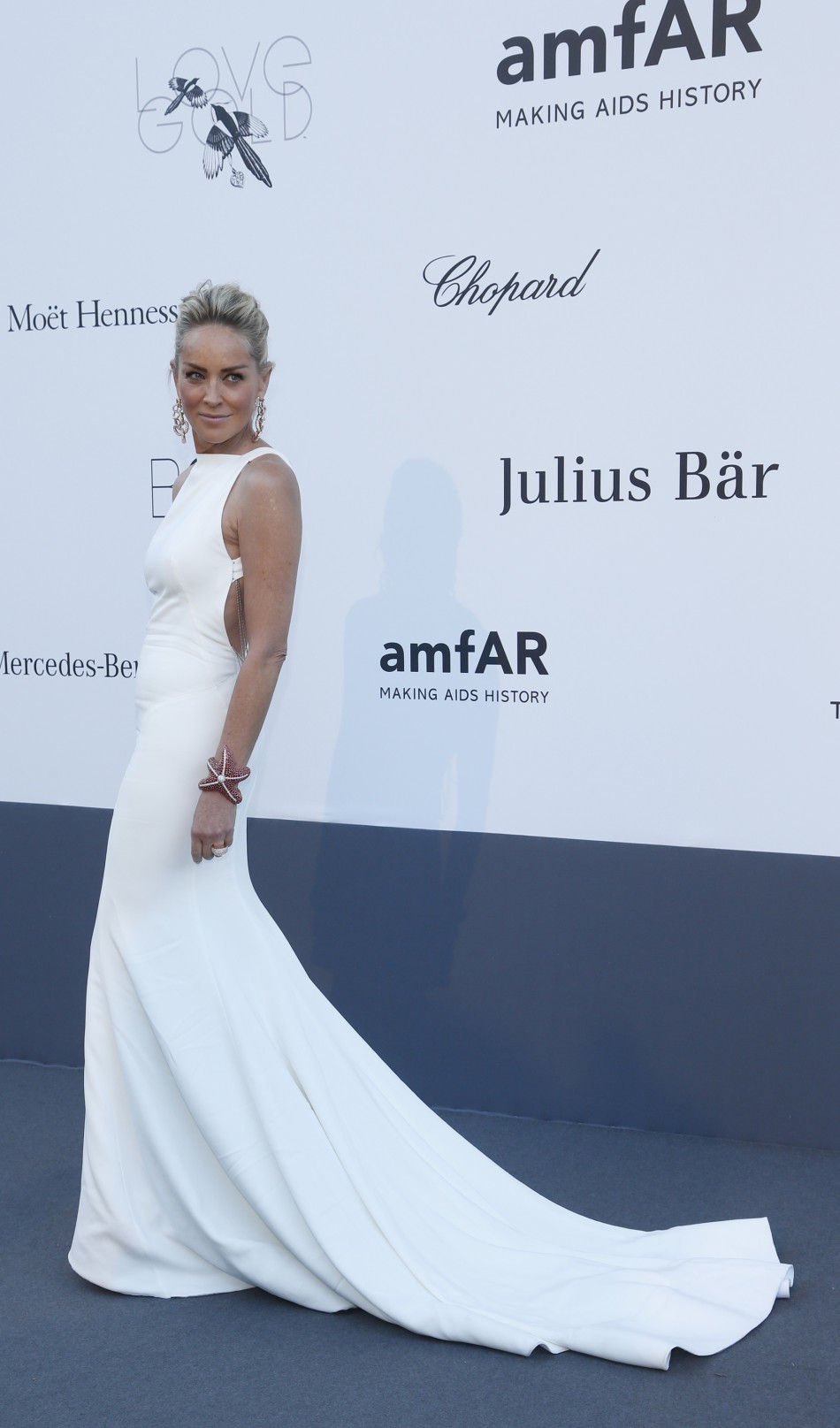 © Copyright IBTimes 2023. All rights reserved.