A former New York police officer dubbed the "Cannibal Cop" has been found guilty of plotting to kidnap, kill and eat dozens of women.
Gilberto Valle, 28, was found guilty of conspiracy to kidnap and kill women, including his wife and friends, as well as illegally using a police database to make a list of targets.
Valle, who served as a police officer for six years, faces life imprisonment. During the trial in New York, the defence team argued Valle had no intention off acting out his "fantasies".
The court heard how he discussed how he would go about killing and eating women in online fetish chat rooms. The prosecution dismissed the defence claims and maintained that Valle had conducted "real research to kidnap real women".
Attorney Preet Bharara said after the verdict: "A unanimous jury found that Gilberto Valle's detailed and specific plans to abduct women for the purpose of committing grotesque crimes were very real and that he was guilty as charged.
"The internet is a forum for the free exchange of ideas but it does not confer immunity for plotting crimes and taking steps to carry out those crimes."
During the 12-day trial, the jury heard how Valle would use online aliases such as Girlmeat Hunter to discuss murder and cannibal fantasies, including killing his wife and cooking her friend alive over an open fire.
Court papers also revealed Valle plotted to use chloroform to knock out his victims and that his oven was big enough to cook a person if he "folded their legs".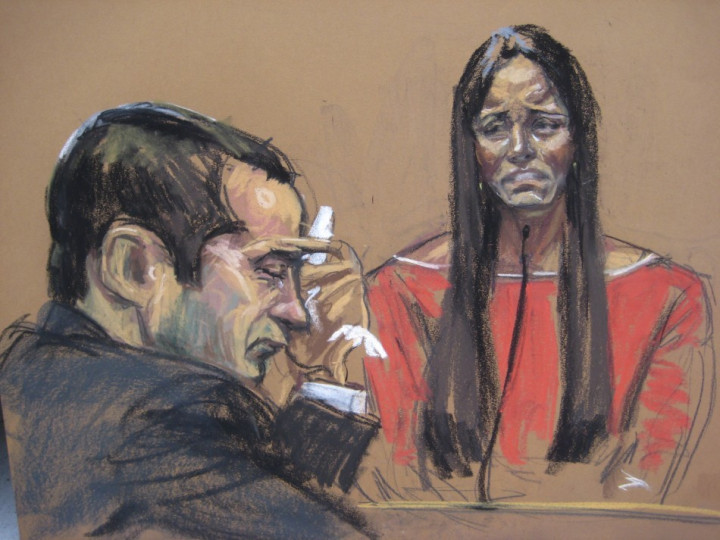 Kathleen Mangan-Valle, the estranged wife of the defendant, testified against him in court. She told the jury how she left home with their baby after she discovered her husband had exchanged "thousands of emails" with others about his plan.
Mangan-Valle also discovered a website frequently visited by her husband in which some of the 38,000 visitors discussed "suffocating women, cooking and eating them".
Julia Gatto, defending, argued: "It was all fantasy - sick, twisted, ugly fantasies, traded on the computer. That's what this prosecution rests on, the ugliness of Gil's thoughts. We don't convict human beings because of ugly thoughts."
Hadassa Waxman, prosecuting, said: "The evidence proves beyond a reasonable doubt that Officer Valle's plans were real, that he was serious, that he was not just entertaining himself.
"Officer Valle crossed the line. He left the world of fantasy and entered the world of reality.
"He would have carried out a plan if he thought he could get away with it."