During the Television Critics Association press tour, screenwriters Christopher Markus and Stephen McFeely discussed returning to write Captain America: Civil War.
The writer duo also teased a few tidbits of information on the Iron man vs Captain America showdown.
Civil War is an adaptation of the famous Marvel Comics storyline that saw Steve Rogers and Tony Stark going head to head over the issue of a government plan to force superheroes to register their real identities.
While the Captain America 3 version will not directly channel the storyline, it will be a huge influence, reported IGN.
McFeely said, "It's been on and off the table for a while, let's put it that way, and it's a challenge to do it and make sure that all the characters that we've established, and everyone's established in the MCU are serviced and sound correct, right?"
He continued, "because there's a difference between the characters in Civil War, which was written in 2006, 2007. The MCU doesn't exist when it was written. There isn't a Robert Downey Jr. or Chris Evans who has helped create the character so we need to make sure that that template gets adjusted and what have you in order to make sure it services these characters and not just sort of rip off their parts and make them look like them."
McFeely and Marcus also talked about their initial reactions to reading the Civil War storyline.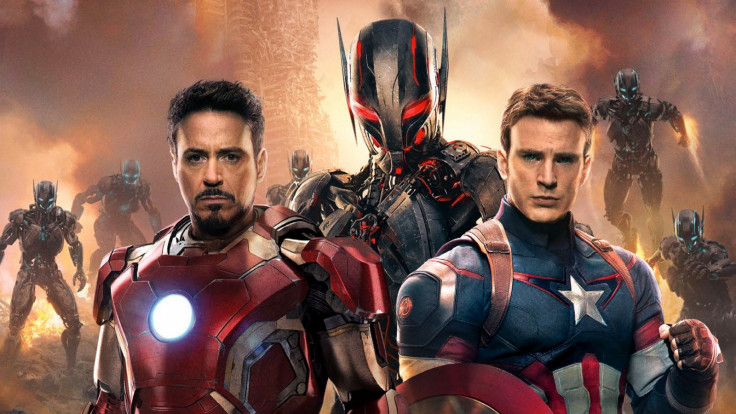 "There's a depth of myth [to the Civil War storyline]," said McFeely.
"People asked this earlier at our other panel, why now? Why are comic books so prevalent? Why are these movies doing so well? In some ways, we've become a genre that you can do well now given the world of computers and perhaps it's also just a time in the sun. You went to the movies in the 50's and 60's you went to a western. So at this point, you're going to a superhero movie. It's taking over that same black hat, white hat myth-making surface. I don't have a much smarter answer than that," he added.
The writers also dished on the casting of Black Panther and Peggy Carter's role in Civil War.
When asked about Tony Stark and Peggy's involvement in Civil War, McFeely said, "As we have not started shooting, and I'm on my fourth draft of many, that question [of who Peggy was to Tony Stark] has been in and out all over the place so who knows. So many things can shake out but we've had conversations and we pitched scenes. Some stay and some don't. But we saw [Peggy] in Winter Soldier, so we know she's around."
The duo briefly mentioned their excitement over the casting of Chadwick Boseman as Black Panther, who will be introduced in Civil War.
"I'll keep that one close to the vest," teased McFeely.
"But I'm very gratified that they went with Chadwick and that he said yes because he's a good get" he added.
The writers also touched on the topic of Marvel-Sony crossover talks.
McFeely said, "I read that as well" about the reports that Spider-Man nearly appeared in Civil War, adding, "More problems for me!"
And when asked which side Spider-Man would have been on had he been in the film, McFeely replied, "That's a great question! More problems for me!"
Previously, directors Anthony and Joe Russo revealed that Scarlett Johansson will reprise her role as Black Widow for the sequel.
Anthony Mackie, who plays the Falcon dished a few details on the movie.
"I have a brand new costume; I'm full in effect," Mackie told ComicBookMovie. "I will tell you this: Cap 3 is gonna be everything you can imagine. Cap 2 was really Avengers 1.5, and Cap 3 is gonna be Avengers 3.8."
Captain America: Civil War is scheduled for release on May 6, 2016.