The captain of the Sewol ferry that capsized off the coast of South Korea, has apologised to the families of the victims.
32 people are now confirmed dead and more than 270 passengers are still missing after the tragedy.
Captain Lee Joon-Seok was seen abandoning the ship while passengers were still trapped inside the vessel. The 69-year-old, who is described as an industry veteran, was arrested on suspicion of negligence and abandoning people in need.
In a televised address, he said: "I am sorry to the people of South Korea for causing a disturbance and I bow my head in apology to the families of the victims. I gave instructions regarding the route, then I briefly went to the bedroom and then it happened."
He went on to explain why he delayed the order to abandon ship for half an hour after the distress call was made, and when it was apparent the ship was already listing.
"At the time, the current was very strong, temperature of the ocean water was cold, and I thought that if people left the ferry without (proper) judgement, if they were not wearing a life jacket, and even if they were, they would drift away and face many other difficulties," he said.
"The rescue boats had not arrived yet, nor were there any civilian fishing ships or other boats nearby at that time. There was a mistake on my behalf as well but the steering (gear of the ship) turned further than it was supposed to."
Investigators are looking into whether Joon-Seok's evacuation order came too late to save lives. Investigations are also focused on whether problems with cargo stowage and structural defects of the vessel might have led to the ship capsizing.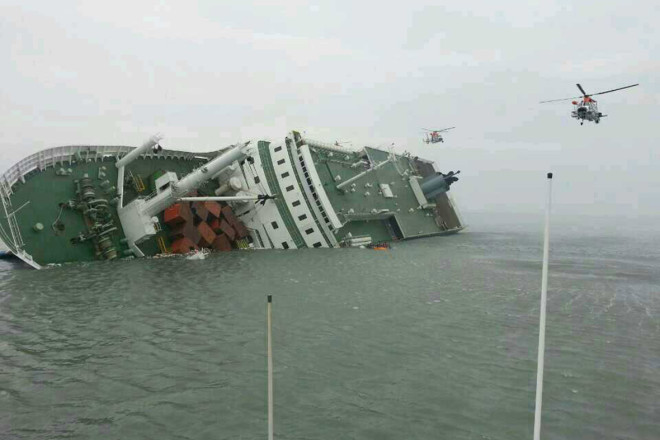 While hopes of finding survivors are fading, divers were continuing the search for 200 missing people.
They reported seeing three bodies inside the sunken vessel, but were unable to retrieve them.
Two crew members have been arrested for failing in their duty to assist passengers.
325 of the passengers were students from Danwon High School near Seoul, who were on a field trip to the holiday island of Jeju.