Car Bomb Explodes in Kurdish Regional Capital Erbil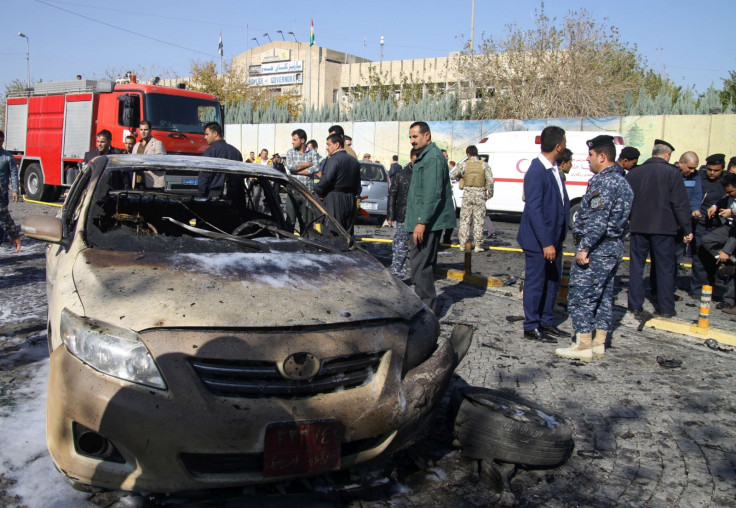 A car bomb has exploded in the centre of the Erbil, the Kurdish capital in north eastern Iraq, with four people believed to have been killed.
The bomb went off near the governorate building in the centre of Erbil, Kurdistan TV reported.
Footage from the scene shows several charred vehicles and what appears to be a bloodstain on the pavement outside the building, reports Reuters.
Foreign Policy's Christian Caryl reported that there were body parts near the scene of the explosion.
A witness at the scene said that two police officers and two civilians had been killed in the attack, reports the agency.
On Twitter, local media has reported deaths and casualties.
Bas News English reports that the driver of the car was shot by police attempting to enter the government building.
Islamic State militants have repeatedly threatened attacks against Kurdistan, and have battling Kurdish Pesh Merga forces since June, when they overran swaths of Iraq.
In August, a car bomb exploded in the city injuring several people.
In nearby Kirkuk, 18 were killed in a series of explosions on the same day.
Today's attack was the largest since last September, when six service officers were killed in a suicide attack and subsequent gun battle with terrorists in the city.
The Kurdish region has so far avoided the violence that has affected other regions of Iraq though.
© Copyright IBTimes 2023. All rights reserved.